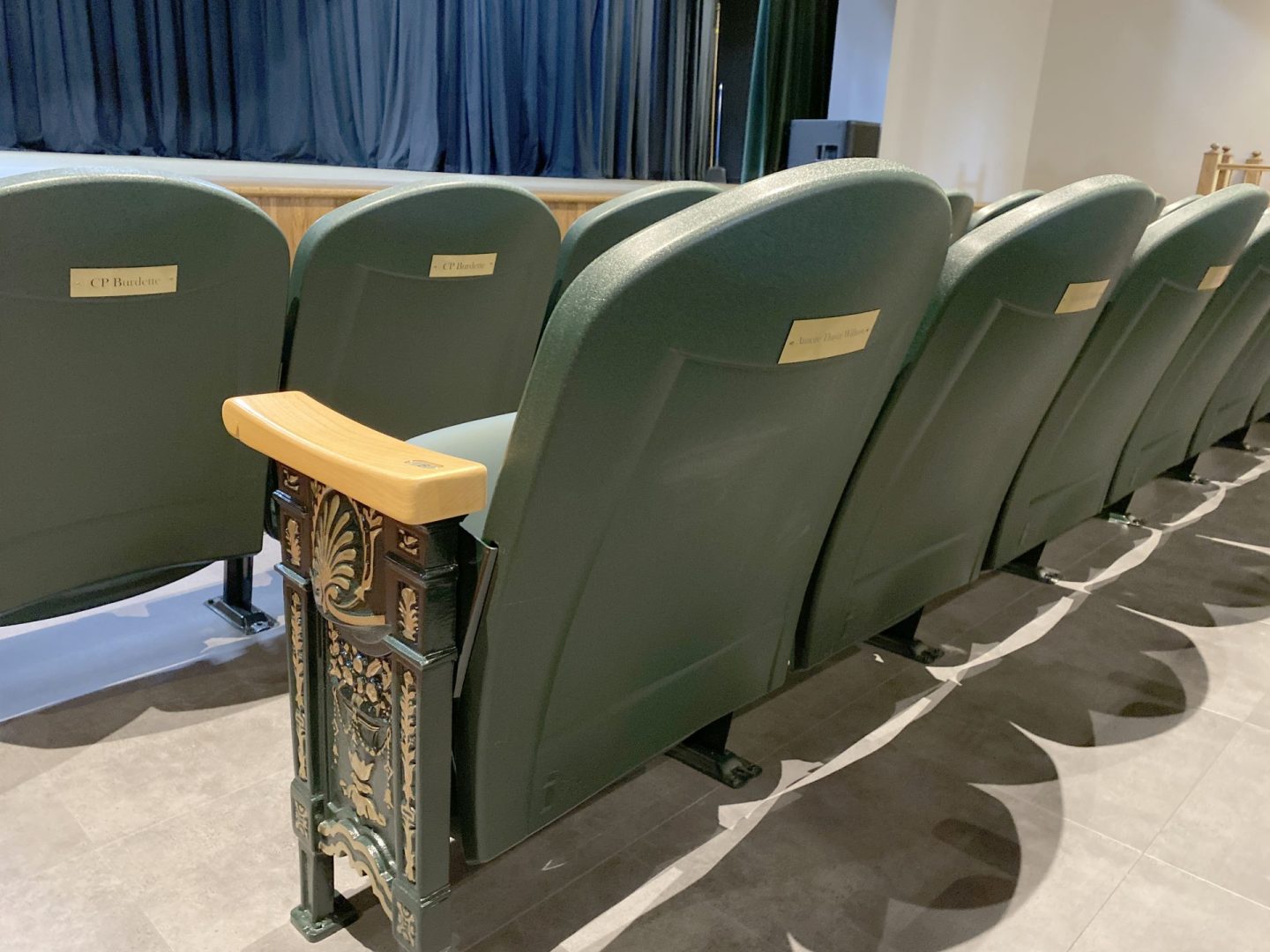 Carnegie Hall offers opportunity to name a seat in the Hamilton Auditorium
Carnegie Hall is offering a great opportunity for fans and friends of the Hall to leave their mark at this historic landmark by naming a chair in the newly renovated Hamilton Auditorium. For a donation of $300 you can have your name or that of someone you want to honor or remember placed on a nameplate on the back of one of the new chairs. 
With the holidays quickly approaching, many of us are thinking about gifts for friends and family. Naming a chair in honor of a loved one is a unique and personal gift that he or she could enjoy for years. The nameplate will be in place for the life of the seats at the Hall.
In 1958 the Greenbrier College for Women purchased used seats from a theater in Chicago to replace the wooden benches originally installed in what is now the Hamilton Auditorium. Research indicates that the chairs were manufactured between 1926 and 1932. Those seats served Carnegie Hall for over six decades. The new seats are dark green with Baroque end caps reminiscent of the existing seats. The seat bottom comes up automatically when the patron rises, making it easier to exit the rows. 
Thanks to grants from the West Virginia Department of Arts, Culture and History and the James F.B. Peyton Fund, Carnegie Hall replaced the seats, as well as installing new flooring, repainting the auditorium, updated the HVAC system, and made other improvements.
To reserve your chair, please call us at 304-645-7917, come by the Hall, or complete the online order form on our website – go to carnegiehallwv.org and click on Name a Chair. Please indicate the seat or seats you would like to name, if you have a preference, and include the name or names you would like placed on each nameplate. Each nameplate will accommodate two lines of type with up to 30 letters or spaces in each line.