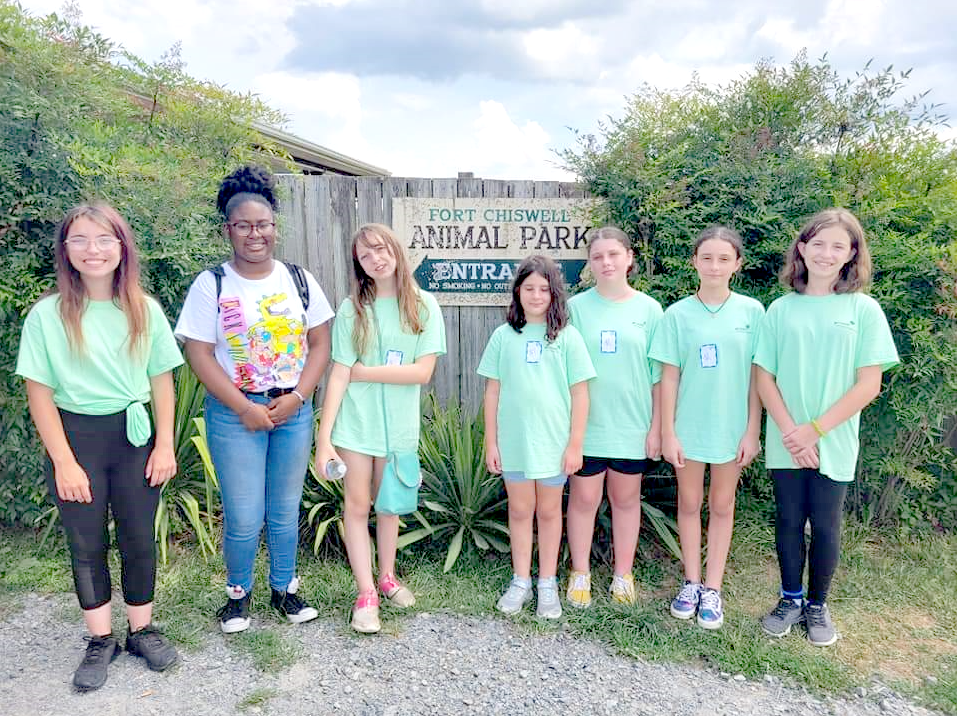 Girl Scout Troop 37400 has had an awesome summer. The troop watched Dora and the Lost City of Gold as well as Angry Birds 2 at Lewisburg Cinemas 8, bridged two of their members at Brad Paisley Park, earned their council's Outdoor Summer Challenge Awards, had a taco Tuesday themed meeting, and visited the pool in White Sulphur Springs. 
Three members were honored at their councils annual Diamonds are Forever event, which was held this year at the WV Wildlife Center for high achievements in the scout program. A couple girls attended scout day camp at the Greenbrier State Forest, and one girl attended scout twilight camp at Little Beaver State Park. 
The troop also cleaned their local cemetery and decorated graves with new flowers. Recently, the troop traveled to Fort Chiswell Animal Park where they took a safari tour and visited with and fed several animals. The trip to the zoo was paid in full by the troop with proceeds from last year's annual fall product and cookie sales. The troop would like to remind everyone that they will begin selling nuts, chocolates, and magazines on September 30. The troop is saving up to attend their council's camp in Wheeling next summer with part of this year's sales.