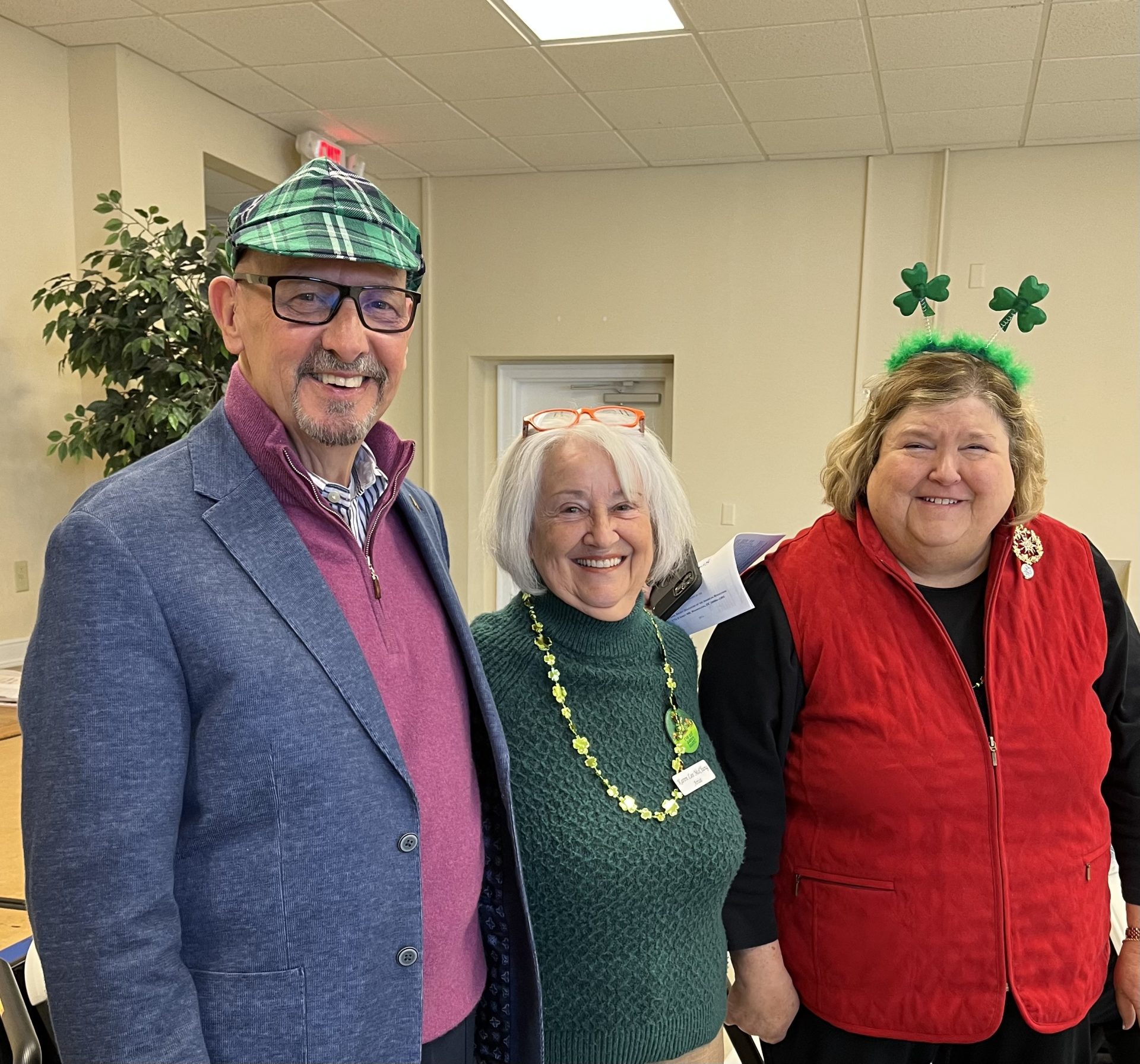 The General Andrew Lewis Chapter of the Daughters of the American Revolution met Mar. 16 at the Fellowship Hall in the Old Stone Presbyterian Church. Regent Deborah Phillips presided. The hostess was Karen Lee McClung. Each table had an attractive centerpiece honoring St. Patrick's Day.
The guest speaker was Al Emch, vice-president of the Greenbrier Historical Society. He spoke to the group about the history and plans for what is known as the "pink library" which has been leased by the society. The building dates to 1834 and served as the Supreme Court of Appeals Library and offices for the judges. The building is to be stabilized and restored to the original configuration. It is hoped that when it is reopened, the community will attend to learn about the building, the Court and the law books. A hint: some of those books are still around.
The adjacent building will be known henceforth as Rhoda's Kitchen. There is a story here, and we know you will want to hear it when it, too, is opened. If this press release contained all the information Emch delivered, it would go on for pages. At this time, the date of the reopening is not known.
The National Society Daughters of the American Revolution is a non-profit, non-political women's service organization whose main objectives are historic preservation, education and patriotism. Members are all lineal descendants of those who supported the cause of independence in the Revolutionary War back in 1776. If you are interested in the Daughters of the American Revolution, call Registrar Sandra Cowan at 304-497-3553.