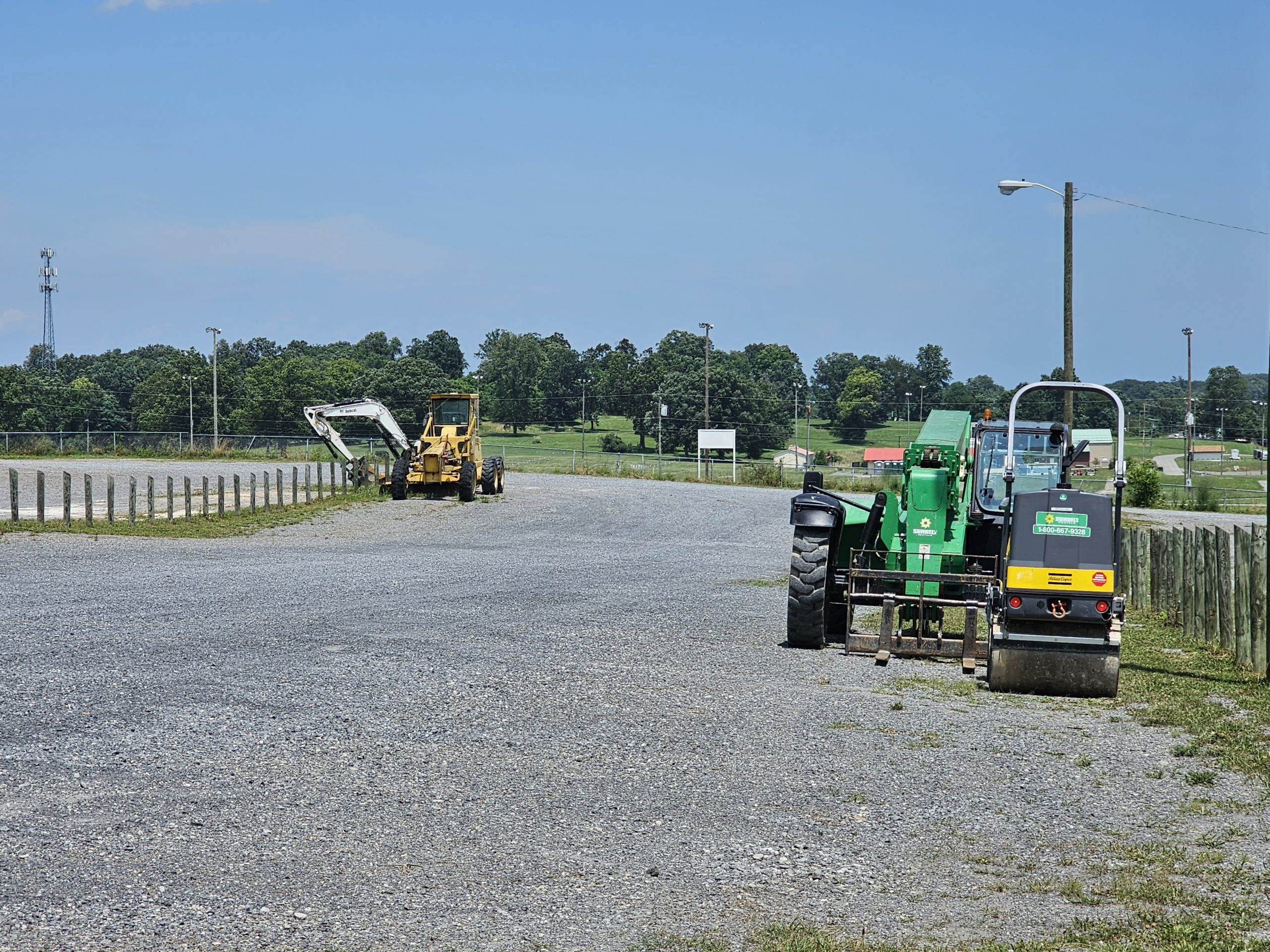 By Adam Pack
The Greenbrier County Board of Education met for a brief meeting on Monday, July 24 to select a paving company to undertake the complete paving of the parking lot at Greenbrier East High School.
With design drawings prepared by The Thrasher Group, Chief Business Officer for the Board Dave McClure informed attendees that the apparent low bidder was Asphalt Contractors & Site Work of Lavallette, WV. In deciding to go with Asphalt Contractors over Southern WV Paving of Beckley, the only other bidder, McClure explained that, "they [Asphalt Contractors & Site Work] are the apparent low bidder, but we also have contracted them before to do some work at Smoot Elementary and they did good work there. They specialize in parking lots as well, so it makes sense."
McClure explained that the designs for the lot were generated by Thrasher Engineers, which added time onto the project. "We wanted to be very clear with the people involved in maintaining the soccer and softball fields, and assure them that those are protected and going to be okay, and also to help those same people coordinate with us and with any contractors involved in their fencing project which they also have coming up."
The bid placed by Asphalt Contracts was in the amount of $571,994.45, and the board will discuss financing and payment at their next regular meeting, but will receive a contribution from Greenbrier East itself in the amount of $30,000 over five years ($6,000 per year).
Members of the board are excited about getting this project underway, which has been something they have wanted to do "for many, many years now" according to Board President Jeanie Wyatt. She went on to say that the board "feels like it will really finish up and bring together that whole complex."
The Greenbrier County Board of Education will meet again on Aug. 8, at the Kyle & Ann Fort Arts and Science Center at 1 p.m. The public is encouraged to attend. Interested parties should call 304-647-6470 to confirm meeting time, date, and location prior, as they are subject to change.