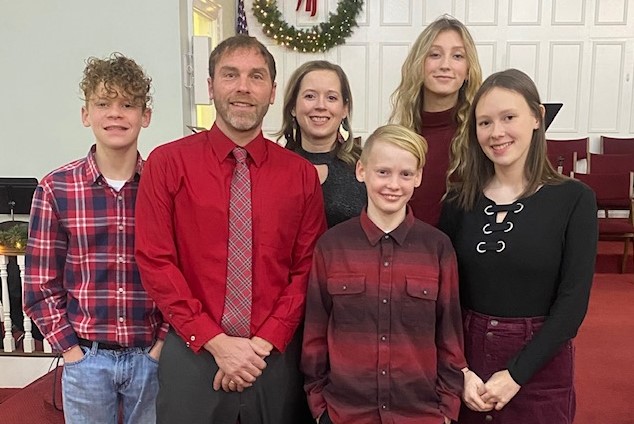 The members of First Baptist Church of Fairlea are excited to announce that Pastor Ben Moses has accepted the position as their senior pastor. A graduate of Bob Jones University, Ben comes to First Baptist after more than 18 years of serving as youth pastor in four previous churches. He says that his ministry emphasizes service and missions and that he loves seeing various ages and backgrounds come together to serve Jesus.
Natives of Michigan, Pastor Ben and his wife Sarah have four children and have felt privileged that throughout their ministries and moves, they were able to raise their family in West Virginia.
First Baptist of Fairlea is located across from the Health Department and is just past the Yamato Japanese restaurant. Sunday School classes for all ages begin at 9:45 a.m., and a Christ-honoring worship service is held at 11 a.m. All are also invited to Sunday evening Bible studies led by Pastor Ben at 6 p.m. On Wednesday evenings at 6:45 p.m. FBC hosts fun AWANA Bible club meetings for kids. For more information on services or activities at First Baptist, see the website fbcfairlea.com or call the church office at 304-645-3533.