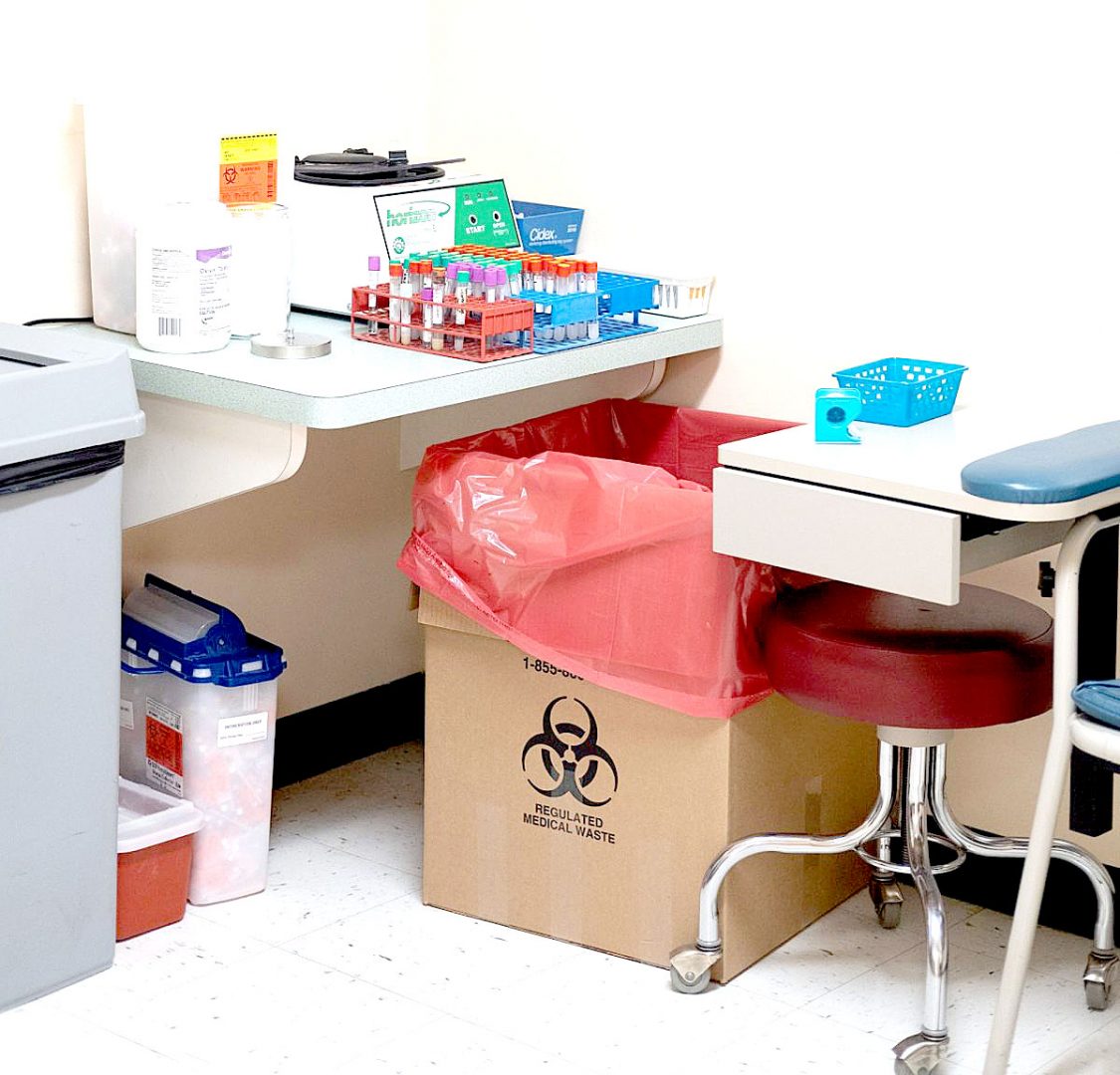 By Lauren Peace for Mountain State Spotlight
This story was originally published by Mountain State Spotlight. For more stories from Mountain State Spotlight, visit www.mountainstatespotlight.org.
Health providers across West Virginia are awaiting a decision in a federal lawsuit challenging the constitutionality of a new state law that places tighter restrictions on programs that distribute needles in the state.
Faced with the new law, passed during the last legislative session over the objections of health experts, some harm reduction programs – like the one operated by the Cabell-Huntington Health Department – are figuring out a way to comply. But others, like a program in Marion County, have said the law is unworkable for them.
The lawsuit, filed by the American Civil Liberties Union of West Virginia in U.S. District Court for the state's Southern District, will determine whether the law is allowed to go into effect. But for now, U.S. District Judge Robert C. Chambers has blocked the law with a temporary restraining order while he reviews the case.
Laura Jones oversees the harm reduction program operated by the Milan Puskar Health Right clinic in Morgantown, which is one of the plaintiffs in the case. She said the past few months have been "incredibly stressful" and she's worried for the people who rely on the clinic's program for access to sterile needles. She said that the new rules have resulted in a lot of questions about what does and doesn't violate the law.
West Virginia has a high prevalence of injection drug use and high rates of transmissible diseases like hepatitis C and HIV. The combination makes the state extremely susceptible to outbreaks of disease, but health experts say that providing people who inject drugs with clean needles is an inexpensive and effective way to prevent spread. Doing so keeps disease down and does not increase the likelihood of drug use, according to the federal Centers for Disease Control and Prevention.
The lawmakers who advocated for the bill restricting needle services argued that the state was overrun by syringe litter and that certification guidelines were necessary.
"What the bill was trying to address was syringe litter, and there are ways to do that and we are happy to do that. But it went way beyond that," Jones said. "We have an opportunity now to keep our levels [of disease] in check. We know it will be harder to do that if the law goes into effect."
West Virginia Department of Health and Human Resources Secretary Bill Crouch, who is listed as a defendant in the lawsuit, did not respond to a request for comment. But in a response to the lawsuit, filed on July 2, he argued that the plaintiffs "are needle-exchange program operators who are unhappy that the West Virginia Legislature passed Senate Bill 334," and asked that the judge dissolve the restraining order and drop the case.
The syringe access program in Morgantown is operated out of a free clinic that provides medical and dental services to the uninsured. (Photo by Chris Jones/100 Days in Appalachia)