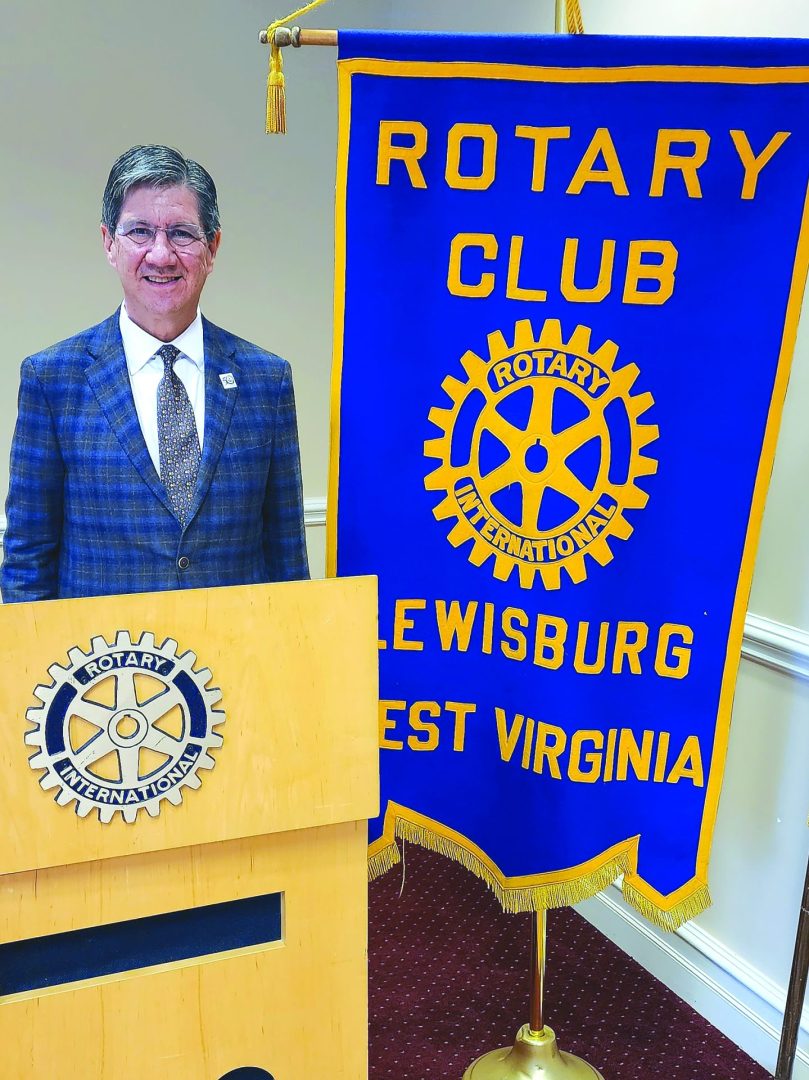 At the regular lunch meeting of the Lewisburg Rotary Club on Monday, Sept. 12, James W. Nemitz, Ph.D., President of the West Virginia School of Osteopathic Medicine, discussed the school's history and the celebration of the school's 50th anniversary. 
WVSOM was founded as the Greenbrier College of Osteopathic Medicine on Dec. 12, 1972, in Lewisburg, at the site of the former Greenbrier Military School. In 1976, the college was brought into the West Virginia system of higher education and renamed the West Virginia School of Osteopathic Medicine. Since its founding, the school has served the need to provide primary care physicians to West Virginia and the greater Appalachian region. In addition to training physicians, the school provides millions of dollars of economic impact in the Greenbrier Valley each year. 
Dr. Nemitz, who is a Rotarian, announced to the Lewisburg Rotary Club that the school will establish a Founder's Day on Dec.12, 2022, in honor of the school's proud history in Lewisburg.