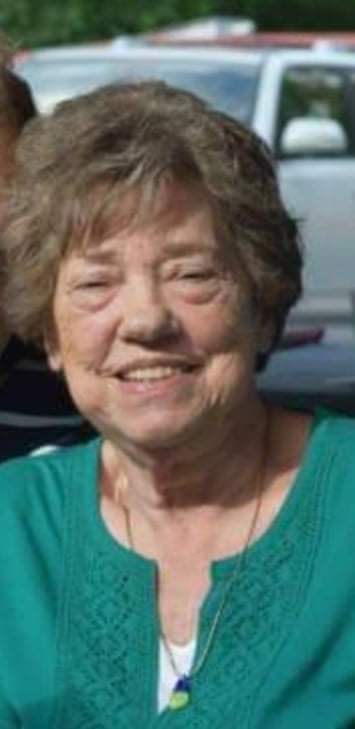 Mrs. Dorothy Hunter, age 82, of Crawley passed away on June 18, 2021, with her family by her side. She is eternally reunited with her infant daughter and is surely singing with the angels.
Dorothy Lou was born on June 10, 1939 in Trout to the late Samuel and Dessie (Lewis) Sizemore. She married Glen Hunter in 1958 and was the mother of six children. She worked tirelessly as a homemaker and dedicated her life to serving as the pillar of her family. She was a lifelong member of Trout Baptist Church and a talented song writer and a cappella singer filling many surrounding churches with her beautiful voice.
"A stranger is only a friend you haven't met."— words she often shared and lived by. She gave honest advice, was quick witted, but greatest of all, she loved unconditionally. She enjoyed a well kept house, gardening, playing Yahtzee, working puzzles, decorating for every holiday, and hosting crowded family get togethers. Cooking "enough food to feed Cox's army", as she would say, was one of her many talents. At Dorothy's table, everyone was welcome and there was always room for anyone needing a meal.
In addition to her parents and infant daughter, Donna Gay, she was preceded in death by three brothers— Ray, Dale and Don Sizemore— and a daughter-in-law, Charlette Hunter.
She is survived by her husband of sixty-three years, Glen; daughter Terrie (Barry) Grimmett of White Sulphur Springs; son Michael (Pam) Hunter of Crawley; son David (Kathy) Hunter, of Cornstalk; daughter Teresa (Ronnie) Shuck of Danese; and daughter Tonia Hunter (Wanda Seal) of Crawley.
She also leaves behind seven granddaughters: Stephanie Worley of Bluffton, SC; Brittany Radford of White Sulphur Springs; Erica Whitt, April Herndon, and Ashley Butler, all of Crawley; Amanda Cannon of Cornstalk; LaTasha Owens of Frankford; and sixteen great-grandchildren.
She is also survived by half-brothers James and William "Tucker" Sizemore; Hugh "Jumbo", Randy & Jerry Baldwin; and half-sisters Lesa, Fitzgerald, Delta Thomas and Jenny Sizemore.
A funeral service will be held on June 23rd, 2021 beginning at 1:00 PM at Wallace & Wallace Funeral Home in Lewisburg. Visitors will be received beginning at 12:00 Noon until time of service. A private burial will follow at home at the family's private cemetery.
WALLACE & WALLACE FUNERAL HOME IN LEWISBURG IS IN CHARGE OF ARRANGEMENTS
PLEASE SEND ONLINE CONDOLENCES BY VISITING www.WallaceandWallaceFH.com