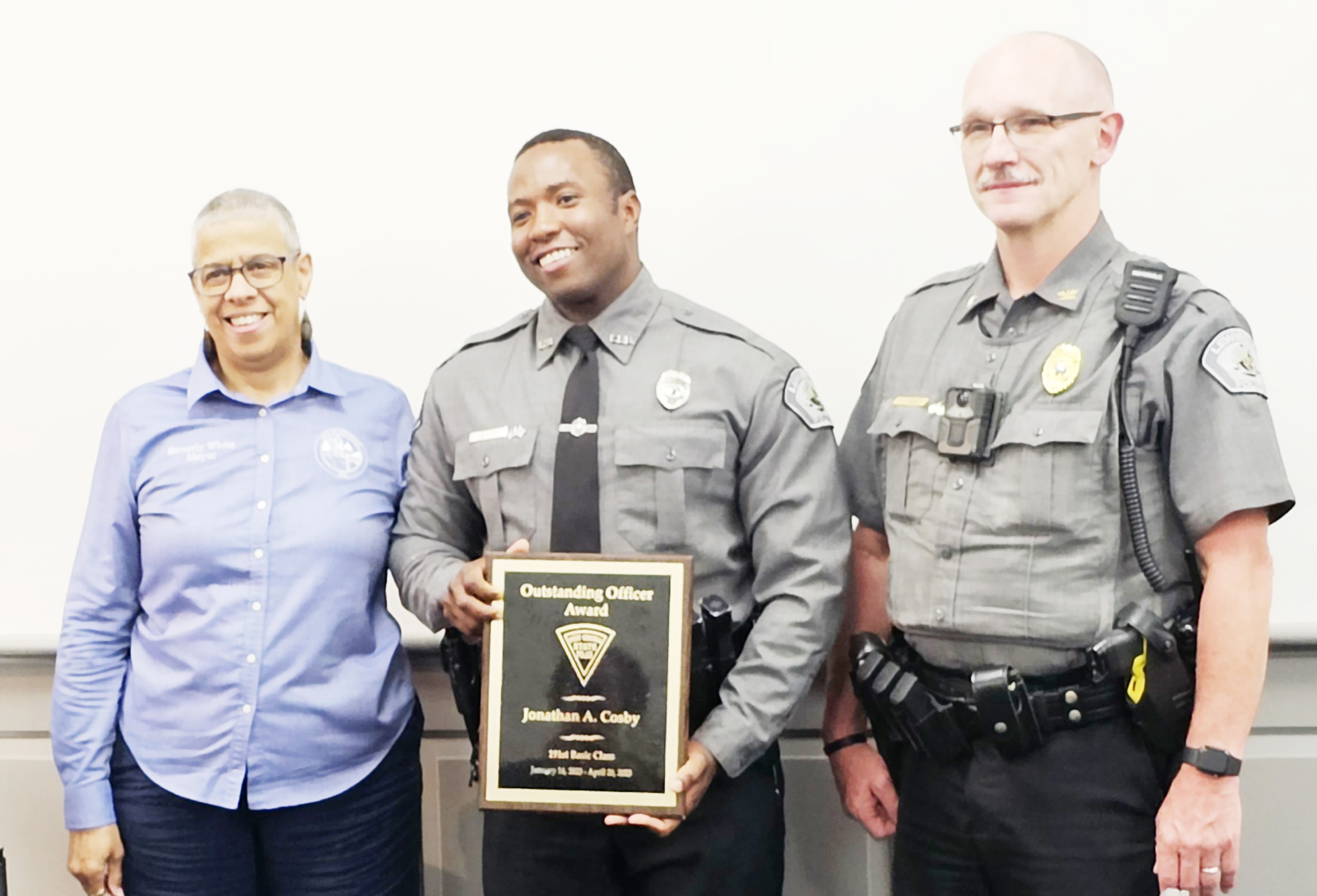 By Sarah Richardson
At the May meeting of the Lewisburg City Council, City Manager Misty Hill announced that the city is intending to apply for a Recreation Trails Program Grant to help further the park development at Dorie Miller Park. While the City missed the initial deadline, they are hopeful for an application extension. If granted, they intend to use the funds to finance a pump track to be installed at Dorie Miller. The City would be responsible for a 20 percent match of up to $300,000 in potential funding available through the grant.
Councilmember Sarah Elkins explained, "The OEDC (Outdoor Economic Development Collaborative) is actually recommending that we would do the trails first to get more community buy-in, and once they see the community using the trails then it would be easier to fundraise for a pump track, which will probably be pricier."
Overall, the future plans for Dorie Miller Park listed in an IMBA (International Mountain Bike Association) park concept include the removal of several Public Works buildings and the installation of a paved pump track, skills trails, a bike skills zone, a tot track and shelter, a dog run and park area, and a single track trail all in addition to the current park and grounds equipment currently installed.
Council also heard an update on the go.gov app that the City is working on utilizing for public notices. "We've had our first initial kick-off meeting," Hill reported, and said that Council is welcome to suggest names for this new app as it currently doesn't have one. The app will be able to alert area citizens of important events such as boil water advisories, and will also allow citizens to send alerts to the city.
Lewisburg Police Chief Chris Teubert introduced Lewisburg's newest police officer, Jonathan Cosby, who graduated from the West Virginia State Police Academy last month as part of the 191st Basic Class. "It is a 15-week training period that you have to go through in the state of West Virginia," the Chief explained. "It is a very tough training. They started with 64 classmates and ended with 54."
Patrolman Cosby was voted the Outstanding Officer of this class, with the chief noting, "I've been here 30 years, and that's the first officer that was voted outstanding officer." Chief then told Council a story where they were approached by a fellow graduate who said Cosby "was the glue that held our class together," and that without him, it would have been more than 10 trainees who left the program.
"We are truly proud," said Mayor White.
In other news:
Council approved Ordinance 318, which will amend Lewisburg's floodplain ordinance. Council also approved Resolution 516, a $4.5 million payment for the ongoing water system improvement project.