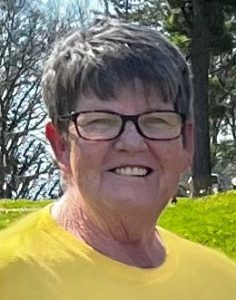 Donna Sue Price
Caldwell-Donna Sue Price was born in Clifton Forge, VA, on June 6, 1957. On Sunday, Aug. 27, 2023, Donna went home to be with Jesus, finally reuniting with some of her most precious loved ones.
There to greet her with warm hugs were her parents, Lawrence and Ruth Adwell; her son, Ronnie Price; her siblings, Mike Adwell, Cheryl Ervin, Donnie Adwell, Sherian Means; and her special furry friends, Wrinkles and Butterscotch.
Those left to cherish her are her daughter, Jennifer Fox; her husband of 50 years, Jimmy Price; her granddaughter, Madisyn Fox; her siblings, Elaine Christian (Raymond), Patty Totten (Gordon), and Earl "Buzzy" Adwell (Sheila); her sisters-in-law, Pam Adwell and Shirley Adwell; her brother-in-law, Joe Ervin; her several nieces and nephews; and many more loving family and friends whom she impacted greatly.
Donna grew up in Ronceverte and for the past 20 years has lived in Caldwell with her husband, daughter and granddaughter.
She was known for her headstrong nature and willingness to speak for what she believes in. She was described by many as one of the strongest women around, an impressive attribute that her family will forever admire and continue to carry on.
Donna could be found always doing what she loves, such as: watching Hallmark movies and Game Show Network year round, laying down at 1 p.m. to watch her soaps and take a nap with Butterscotch, eating fresh tomatoes and cucumbers, preferably with ranch dressing, scratching off lottery tickets, especially at the State Fair of WV, talking to her friends on the phone, wearing the comfiest pajamas she could, every day, tending to her garden and her beautiful flowers in and outside her home, talking about her granddaughter to anyone who asks and encouraging her family to always be the best they can.
Donna's beautiful life will be celebrated privately with her immediate family by her request.
In lieu of flowers, those who wish to contribute to Donna's memory can donate to the Donna Price Donation Fund at any Peoples Bank location. For more details, contact the bank directly or the family at memoryofprice@gmail.com. People's Bank (304) 647-4530 (https://locations.peoplesbancorp.com/)
Wallace & Wallace Funeral Home in Lewisburg is in charge of arrangements. Please send online condolences by visiting www.WallaceandWallaceFH.com