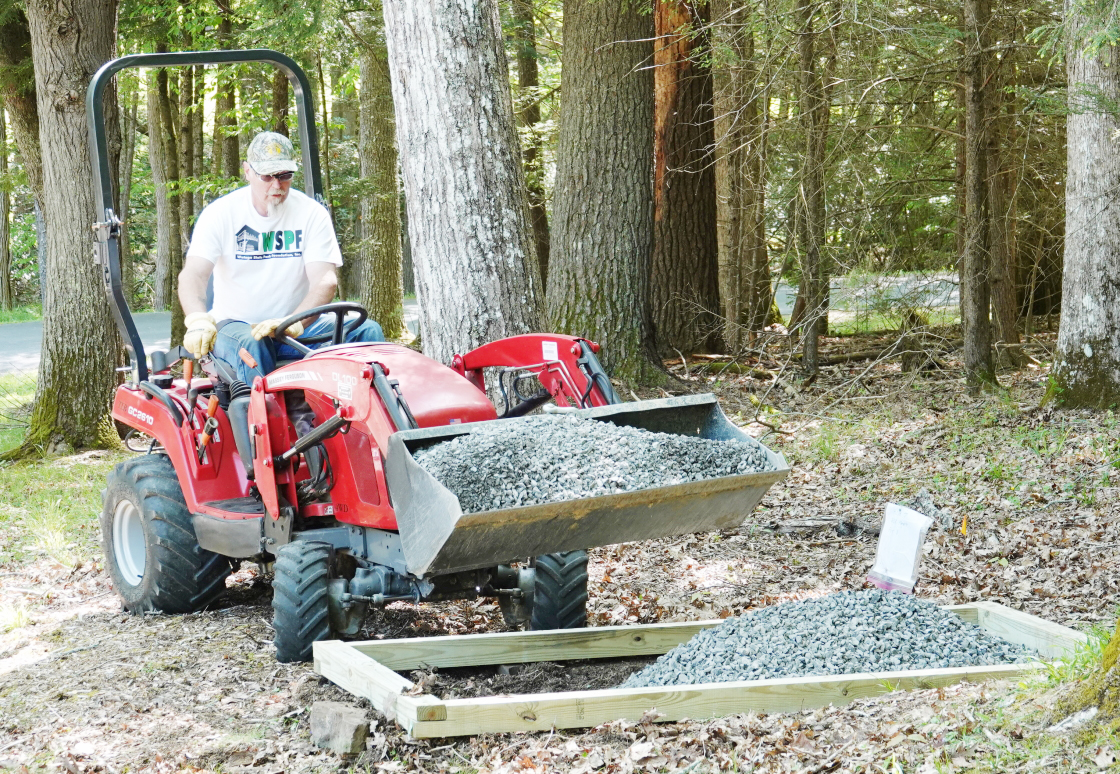 The Watoga State Park Foundation has been busy supporting our state park by helping complete the disc golf course. This Johnny Sias designed, 18-tee course will be a great asset to our park and our community and worthy of many challenging tournaments!
We want to thank Appalachian Aggregates at Mill Point for the donation of gravel, community volunteers Lester Waugh, Tony Kelly, Matt Turner, C.J. Peterson, Brad Lay, Hunter Betrus, Sollie Workman, Tom Fatora and Lora Morgan.
Foundation board members Wayne Pollard, Dave Elliott, Frank Hammons, Anne Workman, Joe Kaffl, Mary Dawson, and Louanne Fatora organized, participated, and provided lunch for volunteers. The Watoga State Park Foundation supports the park in many different ways. From International Dark Sky Park certification to trail clearing and building a disc golf course. Want to volunteer? Send us an email at info@watogafoundation.org. Follow us on Facebook for ongoing events facebook.com/WatogaSPF.