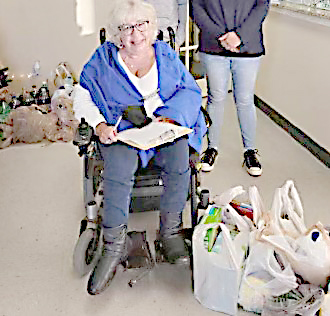 During the month of November, the Greenbrier County Democratic Women's Club conducted a drive to benefit all ten food pantries in Greenbrier County. Enough food and household necessities were donated to send over a shopping cart full to each pantry. In addition, thanks to the generosity of our members and supporters, we were able to send checks of over $500 to each of the pantries.
Living our values is very important to us, and we'd like to thank everyone who participated in this drive as well as the countless volunteers who work so hard to make sure that everyone in our community has food and basic necessities.
If you'd like more information about us and our projects, please email us at greenbrierdemwomen@gmail.com.