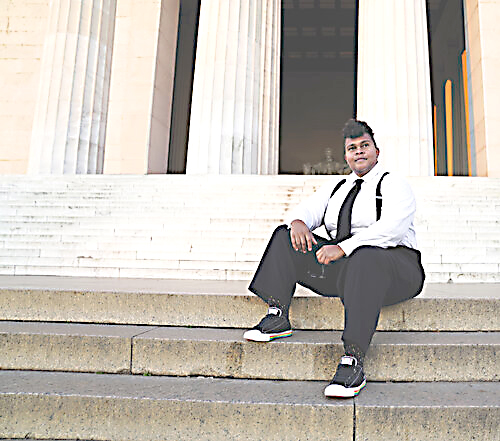 On Saturday morning, Jan. 22, at 10 a.m., Carnegie Hall presents "Calling Them In" at the Wild Bean in downtown Lewisburg with Crys Matthews.  "Calling Them In" is a frank discussion about some of the challenges of activism in the 21st Century.  Matthews will discuss how she, as an activist, continues to walk the walk when it is so easy to simply call out and not call in. This is a free event and everyone is welcome. 
This event was originally scheduled for 11 a.m. Please note the time change.
This special event is in conjunction with Carnegie Hall's first Mainstage Performance of 2022 which features Matthews on Friday evening, Jan. 21, at 7:30 p.m. in the renovated Hamilton Auditorium. 
For more information call Carnegie Hall Box Office at 304-645-7917, visit www.carnegiehallwv.org, or stop by at 611 Church Street, Lewisburg, West Virginia.  Carnegie Hall Box Office is open Monday through Friday, 10 a.m. until 4 p.m.