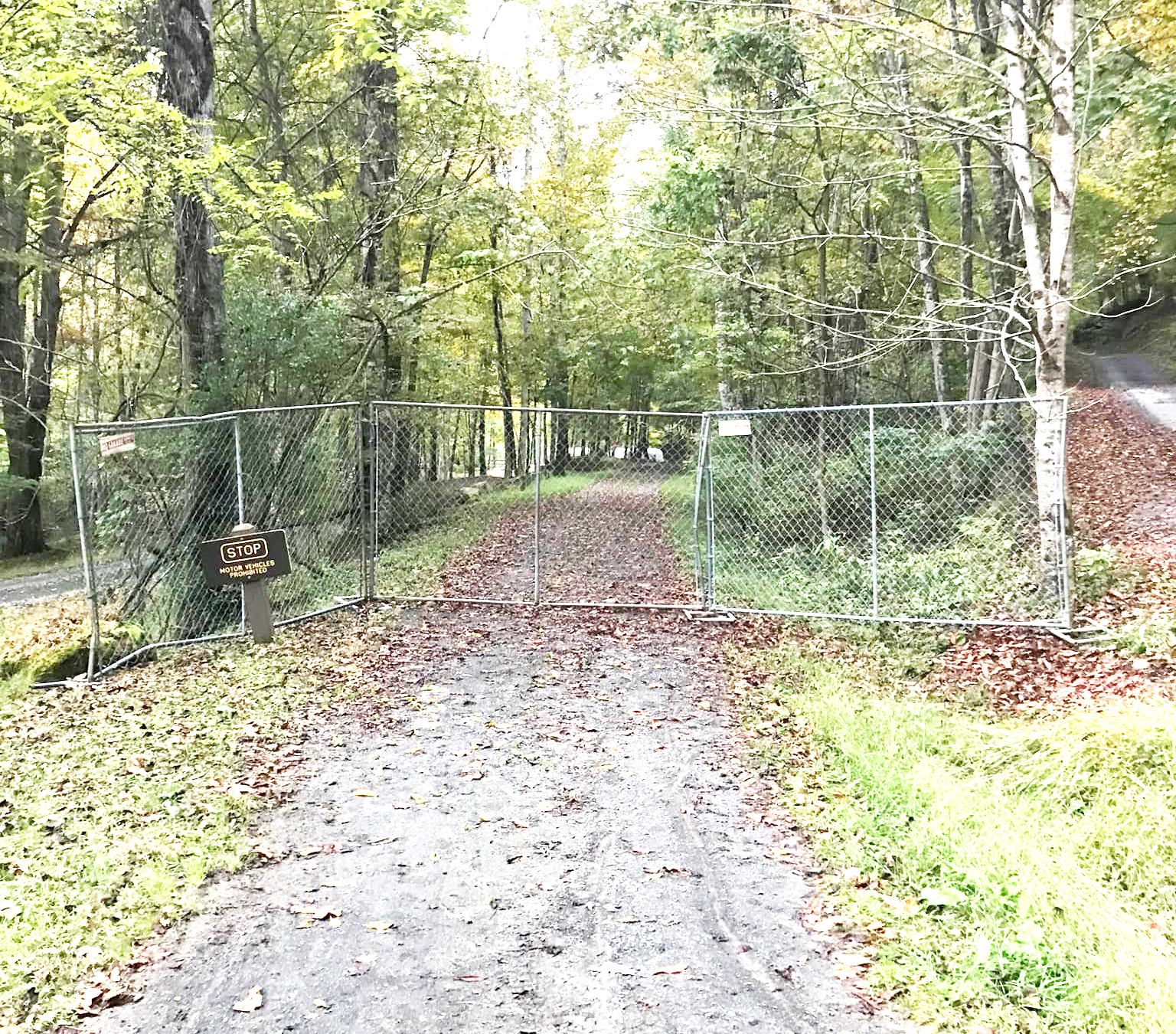 By Sarah Richardson
Lewisburg City Manager Misty Hill announced at the latest Lewisburg City Council meeting that contractors have been dealing with volatile visitors to the Greenbrier River Trail, and they have encountered vandalism to some parts of the construction areas.
"We did put a Facebook post out yesterday asking the community to please stay off the trail," said Hill. She reports that there was evidence of people riding horses on the closed portion of the trail, and that the site inspector for the construction zone had an interaction with a man who, when told the trail was closed and not open to the public, engaged in an argument with the inspector and a dump truck driver before trespassing into the closed work zone.
"When we went on the trail today, the fences that hold where we are drenching the trail, they hold up all the dirt and keep it out of the river as a requirement of the DEP, apparently some trail users decided to cut our fences so the dogs could go over and get into the river." She said workers had to stay late to repair these fences to prevent dirt runoff and fines.
She also reports that there has been vandalism to the new valves that have been installed. "It just leads us to no choice then to start either one, have employees down there until we decide if we need security down there, or what type of action the DNR wants us to take, because someone is going to get hurt."
The City asks that the public avoid using the closed portion of the trail for their safety, and they announced last month that the trail's reopening will actually be sometime this summer rather than next year.
Hill also asked the public to be cautious is areas where the water line upgrades are going on, such as Dwyer Lane and Judyville Road, and to please be kind to the flaggers directing traffic.
In other news:
• City Council reminds local short-term rental owners that they need a business license to operate a rental such as an AirBnb. Contact City Hall at 304-645-2080 for more information about planning and zoning requirements.
• The City declared recognition of Arbor Day, announced Apr. 17-23 as Osteopathic Medicine Week, signed a proclamation declaring Sexual Assault Awareness Month for the month of April, and announced that Children's Memorial Flag Day will be held on Friday, Apr. 28.
• The Finance Committee recommended the approval of two Arts and Humanities funding requests. The first was a request for $8,000 for the Lewisburg Literary Festival, and the second was $3,000 for the Greenbrier Valley Chorale.