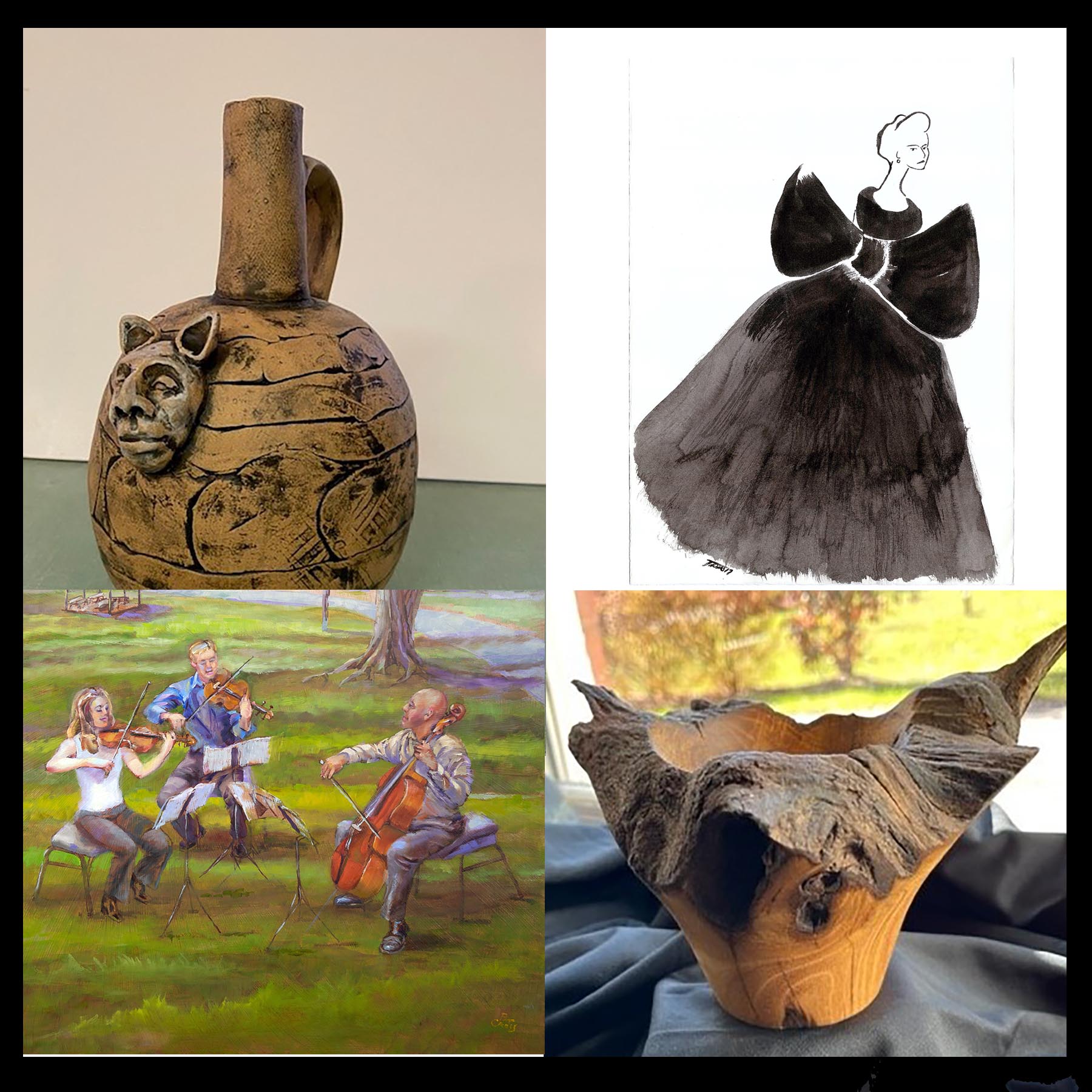 Carnegie Hall's three rotating galleries open Friday, Nov. 3, with winter exhibits by Pat Cross (Old Stone Room), Thomas Ruggiero (Lobby Gallery), and Dennis Ott and Sean O'Connell (Museum Gallery). There will be opening receptions at 6 p.m. in conjunction with Lewisburg's First Fridays after 5.
The Old Stone Room, located on the ground floor of Carnegie Hall, will feature "Inviting the Outdoors In" byPat Cross.Over the years, her work has been displayed in more than 150 fine art exhibitions, including Realism New York, Bosque Art Classic, and Salon International. For her opening, she will host a family friendly, live, sketching demonstration.
Thomas Ruggiero will be featured in the Auditorium Lobby Gallery. He is an artist and fashion designer native to Lewisburg. As a resident of Lee Street Studios, he crafts handmade one-of-a-kind garments and will be showcasing his original impasto ink fashion illustrations.
The Museum Gallery (adjacent to the Hamilton Auditorium) will house a collaborative exhibit of work by Dennis Ott and Sean O'Connell. Dennis Ott started woodturning as part of the new partnership between Carnegie Hall and the WV Woodturners Association in Spring 2022 and has used this new artistic medium as another way to express his love of nature and the connection to the greater world around us. Sean O'Connell is a ceramic artist originally with a private studio at Lee Street Studios.
The exhibits are free and open to the public, Monday through Friday, 10 a.m. to 4 p.m. The exhibits will run through Dec. 29. For more information, please visit carnegiehallwv.org, call 304-645-7917, or stop by the Hall at 611 Church Street, Lewisburg.
Carnegie Hall programs are presented with financial assistance through a grant from the West Virginia Department of Arts, Culture and History and the National Endowment for the Arts, with approval from the West Virginia Commission on the Arts.