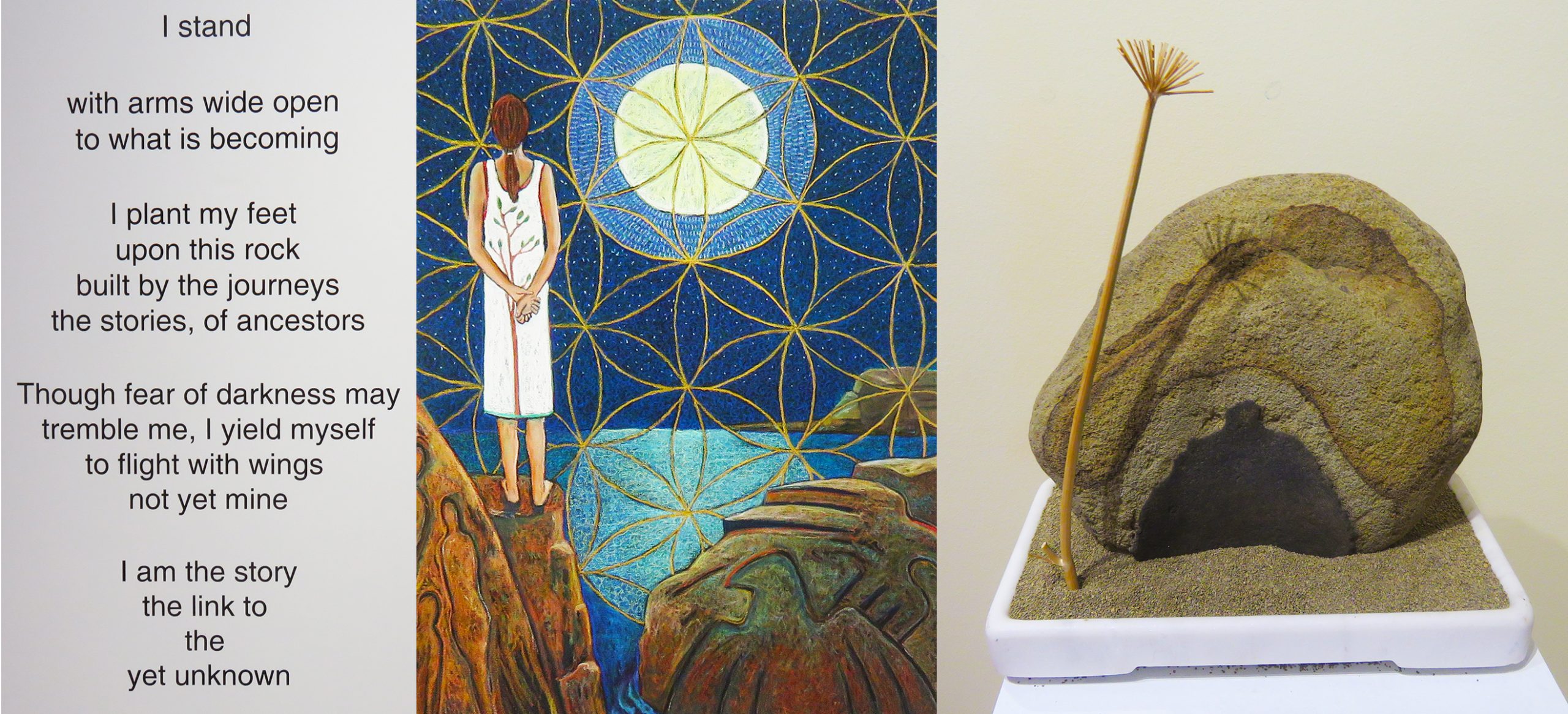 Carnegie Hall's Summer/Fall Exhibits feature three galleries showcasing the works of regional artists. The Museum Gallery features "Earth and Sky" by artists Donna Toney, Jorn Mork, and Nan Morgan.
According to Education Director Harmony Flora the "collaborative exhibit showcases a beautiful juxtaposition between the work of three individual female artists using pastels, collected stones and poetry, to speak, both collectively, and individually, to the imperative connection between woman and nature."
The Museum Gallery is located on the first floor of Carnegie Hall, adjacent to the Hamilton Auditorium. The exhibit runs through Oct. 27. Exhibits are free and open to the public, Monday through Friday, 10 a.m. to 4 p.m., and run through Oct. 29.
For more information, please visit carnegiehallwv.org, call 304-645-7917, or stop by the Hall at 611 Church Street, Lewisburg.