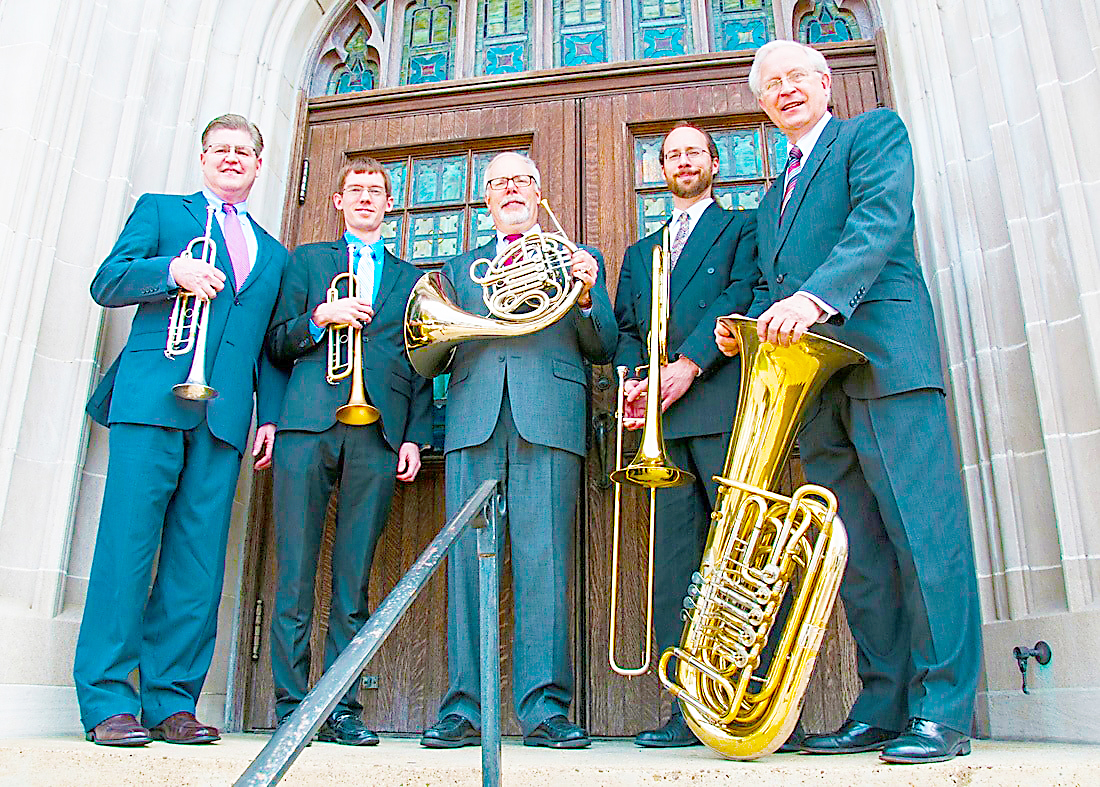 Carnegie Hall's Ivy Terrace Concert Series presents the West Virginia Brass Quintet Thursday, Aug. 11, at 6:30 p.m. Sponsored by City National Bank, the concerts take place outside on Carnegie Hall's Ivy Terrace as attendees watch from the expansive lawn in front of New River Community and Technical College. Concertgoers are encouraged to bring a lawn chair or blanket and pack a picnic to enjoy live music. All Ivy Terrace concerts are free, open to the public, and alcohol free.
The West Virginia Brass Quintet (WVBQ), formed in June 2009, is one of the most exciting chamber ensembles in West Virginia.  This versatile group's repertoire spans five centuries of music, from Renaissance and Baroque to Contemporary to Dixieland Jazz with an emphasis on traditional American music.
With members living more than 150 miles apart, the WVBQ goes to great lengths to sustain their passion for music making. From their annual Holiday Residency at the famous Greenbrier Resort to Artist Series Concerts at the Tamarack Center in Beckley and Carnegie Hall in Lewisburg to myriad church services, weddings, and civic functions, the West Virginia Brass Quintet has performed extensively throughout the Mountain State and surrounding areas.
The 2022 Carnegie Hall Ivy Terrace Concert Series is a "must do" for visitors and locals alike. Concerts may be canceled due to inclement weather, so follow and like Carnegie Hall's Facebook page for updates. For more information, please visit www.carnegiehallwv.org or call 304-645-7917.