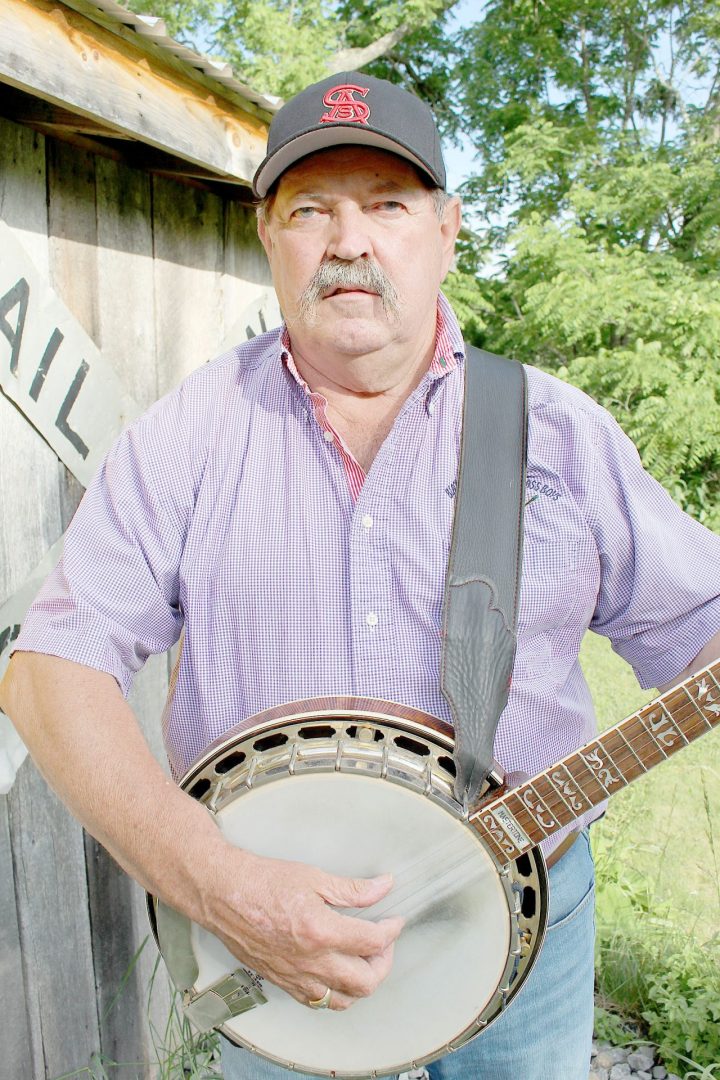 Carnegie Hall continues its 2021 Ivy Terrace Concert Series on Thursday, July 8, at 7 p.m. with bluegrass musician Richard Hefner and some of his musically inclined friends. Sponsored by City National Bank, the concert will take place outside on Carnegie Hall's Ivy Terrace as attendees watch from the expansive lawn in front of New River Community and Technical College.
Concert-goers are encouraged to bring a lawn chair or blanket and pack a picnic to enjoy live music. All Ivy Terrace concerts are free, open to the public, and alcohol free.
Richard Hefner started picking banjo in 1967 and the next year formed one of West Virginia's longest-running bluegrass bands, Black Mountain Bluegrass Boys. The group first organized in 1968 and took their name from Black Mountain in their native Pocahontas County. Hefner remains as the lone original member.
Richard Hefner picks the banjo in the style of Don Reno, Ralph Stanley and Earl Scruggs and is able to sing and back himself up at the same time. Fiddler Blaine Sprouse and other local musicians will join him for the Ivy Terrace concert.
The remaining schedule is Kevin Smith (singer/songwriter) on July 22, Deni Bonet (pop/rock) on Aug. 5, Andrew Adkins (singer/songwriter) on Aug. 12, Steel Pterodactyl (original eclectic/dance) on Aug. 26, Seldom Free (original groove/rock) on Sept. 9, and Jack Grace Band (original alt-country) on Sept. 23. The final outdoor concert will be Oct. 7 – artist to be announced.
So, mark your calendars and get excited about this summer in Lewisburg. The 2021 Carnegie Hall Ivy Terrace Concert Series is a "must do" for visitors and locals alike and is sponsored by City National Bank. For more information, please visit www.carnegiehallwv.org or call 304-645-7917.
Carnegie Hall WV is a nonprofit organization supported by individual contributions, grants, and fundraising efforts such as TOOT and The Carnegie Hall Gala. The Hall is located at 611 Church Street, Lewisburg, WV.