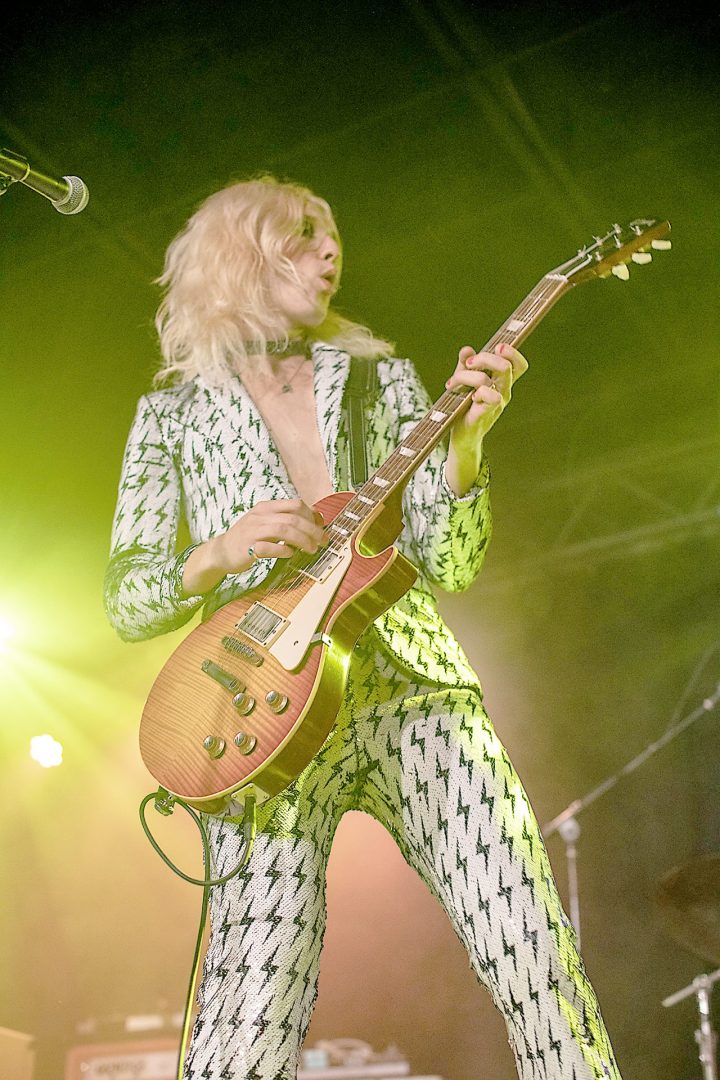 Carnegie Hall's Second Stage Series kicks off with Gyasi in the Hamilton Auditorium on Friday, Sept. 16, at 7:30 p.m. Guests are invited to come early for the Mainstage Lounge Preshow Reception from 6:30 to 7:15 p.m. in the Museum Gallery. The Second Stage Series is sponsored by Smooth Ambler.
Pronounced Jah-see, Gyasi seems in many ways to come from another planet and being raised in the woods of a West Virginia holler might as well be another planet in this day and age. His parents bought him a guitar at a local flea market when he was six years old, and he's been hooked ever since.
He approaches his music as an all-encompassing art piece, using fashion, storytelling, and his guitar to create a world for his music. His debut full length vinyl "Pronounced Jah-See" was released by Alive Records in spring 2022. Inspired by a wide range of art and culture both past and present, his work is fueled by an undeniable passion to create music that brings rock n roll into the 21st century.
Gyasi is a modern rock star like no other. "We may not ever have another David Bowie or Marc Bolan but we've got Gyasi which is a step in the right direction. Make sure to see him live- There's no room for boredom when Gyasi hits the stage," according to Los Angeles disc jockey Rodney Bingenheimer.
Tickets for the special performance are $15 and may be purchased by visiting www.carnegiehallwv.org, calling 304-645-7917, or stopping by 611 Church Street, Lewisburg. Admission to the Mainstage Lounge Preshow Reception is free. A cash bar and snacks will be available.