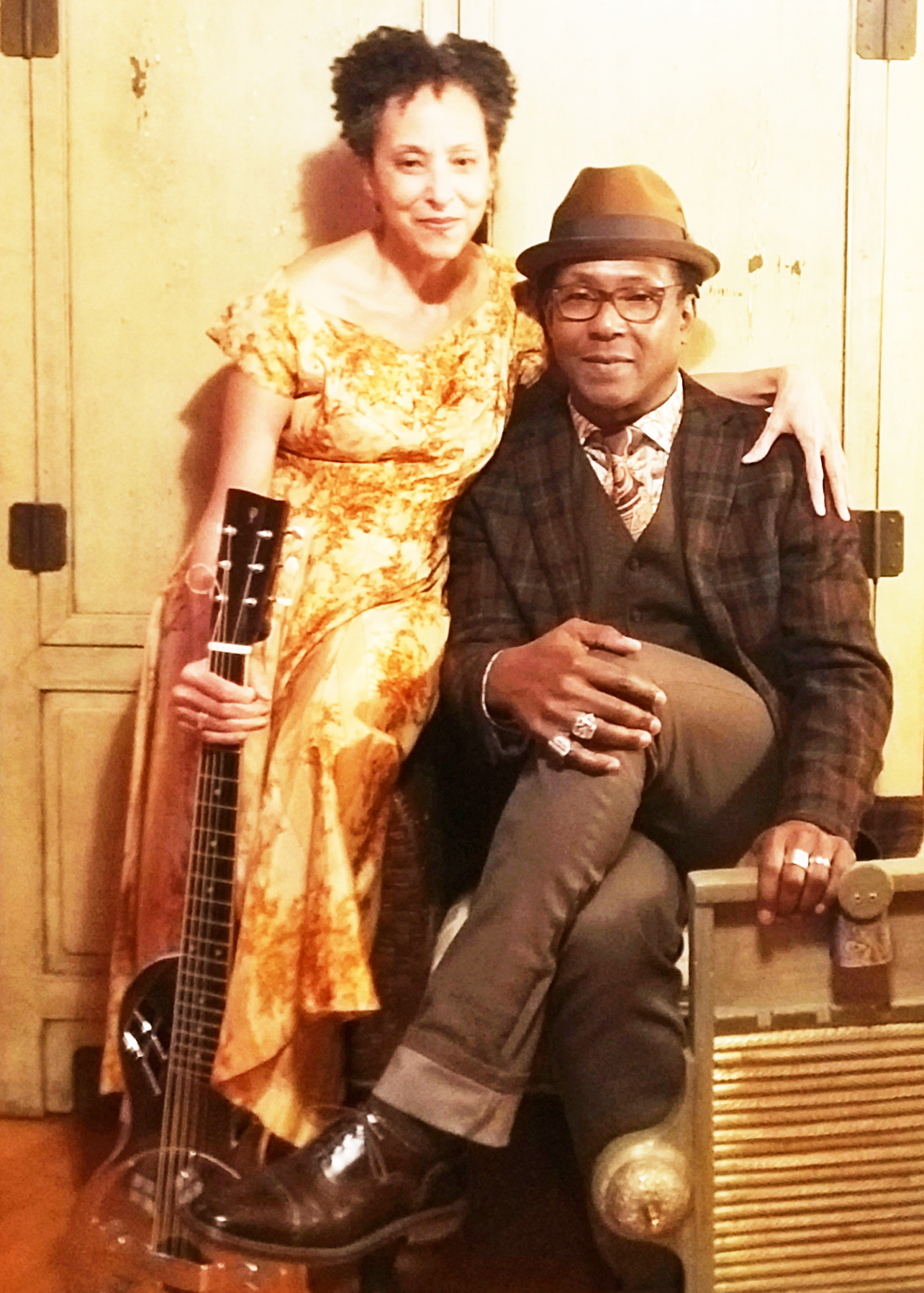 Carnegie Hall's Mainstage Performance Series continues with Piedmont Blūz on Sunday, Apr. 23, at 3 p.m. Guests are invited to come early for the free Mainstage Lounge Preshow Reception from 2 to 2:45 p.m. in the Board Room. A cash bar and snacks are available.
The Piedmont Blūz Acoustic Duo are ambassadors of Country Blues music and the Piedmont style of fingerpicking. Their mission is to help bring awareness to this unique aspect of African American culture, and to the contributions of early blues artists, through performing and teaching. The husband-and-wife duo are much loved wherever they go. They feel that "there are stories to tell, people to remember, and things that must be said" so, in addition to tickling your ears with delightful music, they weave a bit of history into the presentation of each song.
Inducted into the NY Blues Hall of Fame in 2018, these tradition bearers have been featured in numerous festivals including the Newport Folk Festival, Chicago Blues Festival, Tel Aviv Blues Festival, Clearwater Revival, and Brooklyn Folk Festival to name a few. In addition to performing at a variety of domestic venues, Piedmont Blūz has traveled as far as Europe and the Middle East to share their music.
According to American Blues Scene's JD Nash "The most wonderful thing about Piedmont Blūz is they share the history of the music as well as playing the songs. They're able to do that in a way that doesn't take away from the musical performance, but rather add an educational aspect that blues fans truly love."
Tickets start at $18, and discounts are available for Carnegie Hall members, students, senior citizens, and military. To purchase tickets, call Carnegie Hall Box Office at 304-645-7917, visit www.carnegiehallwv.org, or stop by at 611 Church Street, Lewisburg, West Virginia. Carnegie Hall Box Office is open Monday through Friday, 10 a.m. until 4 p.m.
This engagement of Piedmont Blūz is made possible with support from Todd & Melissa Waggy, the National Endowment for the Arts, and the West Virginia Division of Culture and History, with approval from the West Virginia Commission on the Arts.