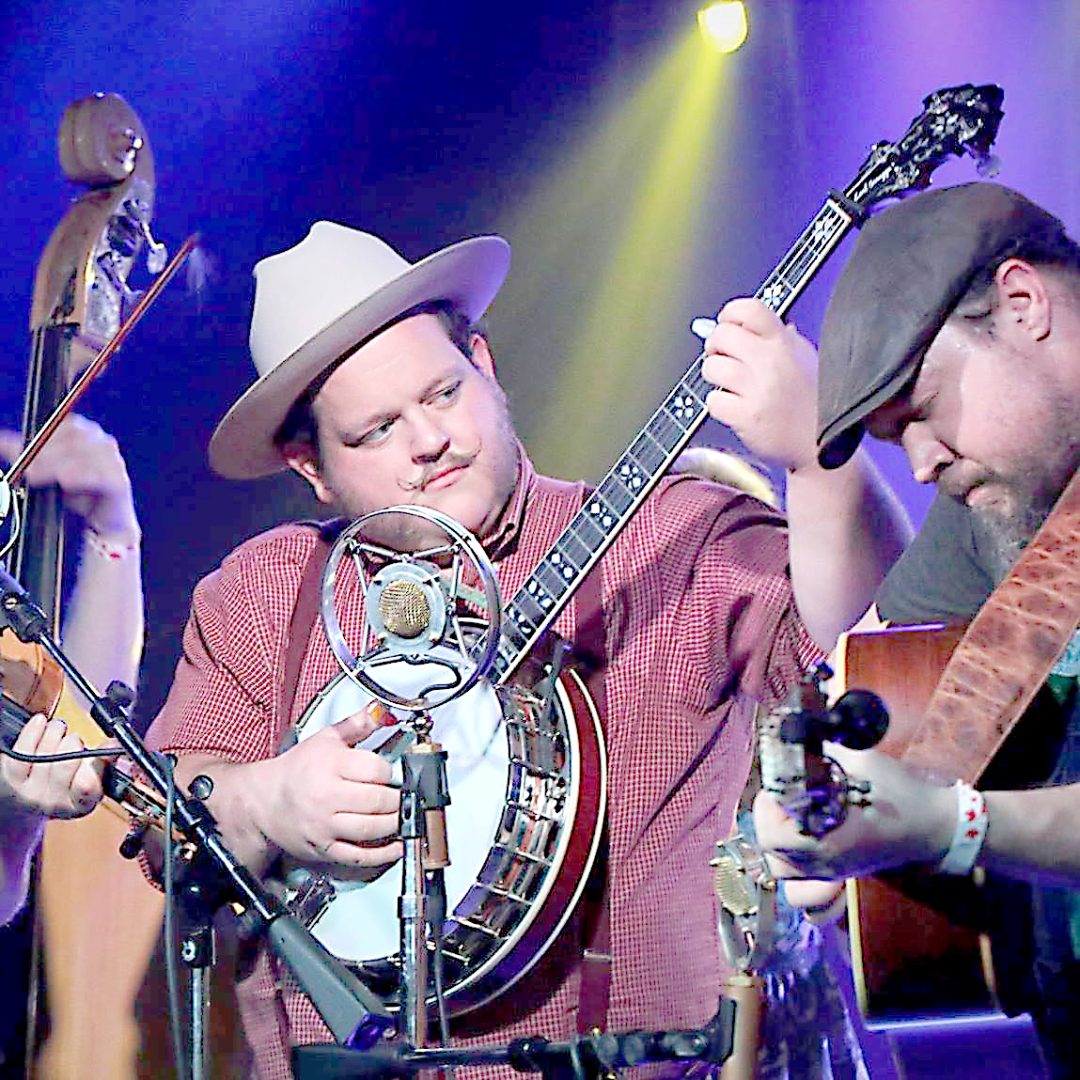 After having to cancel the 2020-2021 Mainstage Performance Series, Carnegie Hall is excited to present The Hillbilly Gypsies with opening act Bobby Thompson on Friday, Oct. 22, at 7:30 p.m. for its first show of the 2021-2022 Season. This will be the premiere show in the newly renovated Hamilton Auditorium. A ribbon-cutting ceremony will take place prior to the performance at 6:30 p.m. on the front steps of the Auditorium.
Hailing from the beautiful Mountain State of West Virginia, The Hillbilly Gypsies have been making and performing its own brand of old-time bluegrass and original mountain music for almost two decades. In 2001, The Hillbilly Gypsies formed from a chance meeting at the now infamous Wednesday night old time jam in Morgantown, WV. 
Best known for its high-energy live performances, the band has entertained the crowd at major festivals, fairs, and concert venues across the mid-Atlantic region and abroad. Its "old timey" approach adds an authentic "barn party" atmosphere to its shows. Watching the whole band work around the single mic is like taking a trip back in time. The award-winning musicians and seasoned entertainers showcase lightning fast picking skills and intricate musical arrangements mixed with natural comedic wit and high lonesome mountain vocal harmonies.
Bobby Thompson will open up for The Hillbilly Gypsies. He recently won a WAMMIE (Washington Area Music Association) award for 2018 best blues album, and although there are strong overtones of the blues in his writing, he sees himself essentially as a folk-blues singer-songwriter, sometimes solo, and sometimes with a little amp, and a band. He will as easily spend an evening entertaining a small listening room with his acoustic guitars and his songs, and the next night, he will have the dance floor packed grooving to the same songs with his band.
"I want to carry on the tradition, of blues and folk music, without mimicking, but with solid interpretation and writing. People like Taj Mahal, John Hammond Jr., and Mississippi John Hurt are top shelf in my vinyl catalog. Lightnin' Hopkins and Townes Van Zandt were friends. Bob Dylan sang blues songs. Blues music and folk music are close relatives. That's the tradition I want to continue in with my songwriting and performances," Thompson states. 
Prior to the performance, Carnegie Hall will hold a ribbon cutting ceremony for the newly renovated Jeanne and Lawson Hamilton at 6:30 p.m. on the Auditorium front steps. RSVP by emailing development@carnegiehallwv.org or by calling 304-645-7917.
Tickets start at $18 and discounts are available for Carnegie Hall members, students, senior citizens, and military. Multi-show Full-Season (8) and Pick-Four (4) Subscriptions are available. To purchase tickets, call Carnegie Hall Box Office at 304-645-7917, visit www.carnegiehallwv.org, or stop by at 611 Church Street, Lewisburg, WV.  Carnegie Hall Box Office is open Monday through Friday, 10 a.m. until 4 p.m.