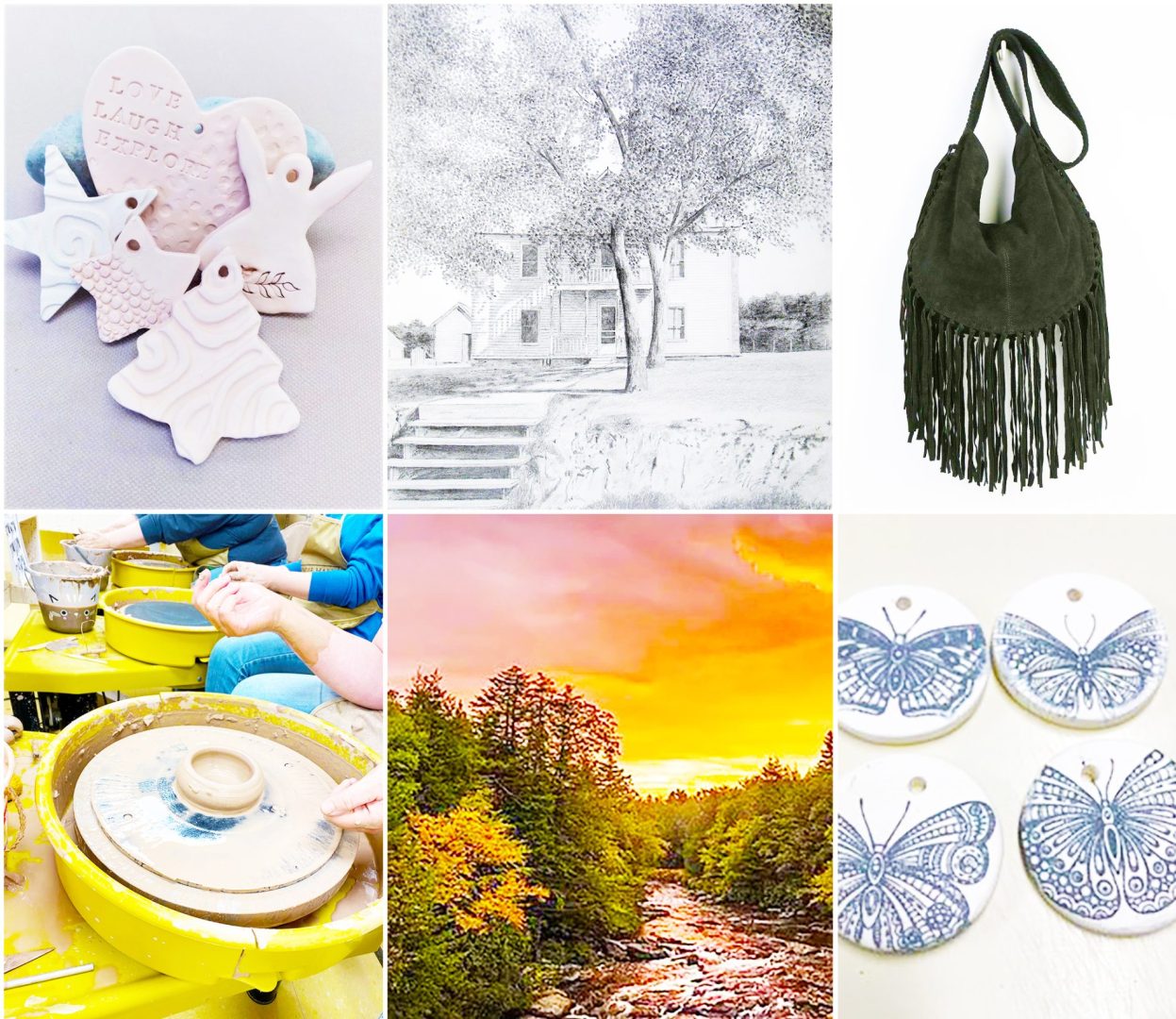 Carnegie Hall Classes & Workshops Series offers many new opportunities for artists of all levels of experience and this Saturday, Nov. 5, they have a full-day of options.
At 10 a.m. Carnegie Hall officially kicks-off the Christmas holiday season with Saturday Clay for Kids with Amie Durrman making Holiday Ornaments. This the first class in a three-part series with the following classes on Saturday, Nov. 5 and 12, from 10 to 11:30 a.m. Students age 6 to 12 years old explore various hand building techniques while creating functional and unique one-of-a-kind pieces that can be displayed over the holidays or given away as gifts. Demonstrations will include slab construction, coil building, and pinching. Decorating with applied textures and underglazes will also be explored. Cost is $99 for members and $110 for nonmembers.
Learn Basic Drawing with John Coffey from 11 a.m. to 3 p.m. This class, designed for beginners and the more experienced wanting to refresh their basic drawing skills, will focus on drawing and sketching techniques, materials, and methods of drawing. The class will include instruction in drawing and sketching simple still life, landscapes, and people. Although different materials will be introduced, most of the class will focus on pencil and charcoal drawing. Bring a pad of drawing paper, all other materials provided. Cost is $125 for members and $140 for nonmembers. Students must be at least 14 years of age.
Luke Davis teaches students how to make a Fringed Slouch Handbag or Crossbody Purse from 11 a.m. to 2 p.m.  This is a two-class series with the second class on Nov. 12. Choose from two gorgeous colors of supple suede to create a fringed slouch purse or go with more structure and stamp your own design into a hard-shell cross body bag. This is an amazing opportunity to add a custom item to your fall wardrobe or make an heirloom gift for a good friend. All materials provided. Prior leather craft experience would be helpful but not required. Registration is $155 for members and $175 for nonmembers. Students must be at least 14 years of age.
Get a Feel for the Wheel from 12 to 2 p.m. with teaching artist Kelsie Tyson. In these single-day wheel experiences students will spend two hours learning the basics of throwing on the potter's wheel. Students will make two/three pieces, picking their best for firing. Students will also have the choice of one glaze option. Price of the workshop is $65 for members and $75 for nonmembers and includes clay, glaze, and firing. Students must be 6 years of age or older.
Jesse Thornton teaches an Introduction to Digital Landscape Photography from 1 to 4 p.m. This course will cover all the basic knowledge of how to operate your camera and take better landscape photos with any camera, with a brief introduction into long exposure photography. Students need to bring a digital camera that is capable of shooting in Manual mode (M); this will include any dSLR, mirrorless and most point and shoot cameras. A tripod is recommended but not at all necessary. Cost is $75 for members; $80 for nonmembers. Students must be at least 16 years of age.
At 2 p.m. Tyson teaches students to make Ceramic Earrings and Pendants. This workshop is fun and perfect for all ages. Students 12 years of age and older learn basic hand building and glazing techniques to make custom earrings and pendants from clay. Handmade jewelry makes amazing gifts – bring a friend and explore the possibilities. Projects will be fired by Carnegie Hall and available for pick up later. Cost is $45 for members and $55 for nonmembers. All materials are provided.
For a complete list of classes and workshops and to enroll visit carnegiehallwv.org/classes-and-workshops or pick up a Classes & Workshops brochure at 611 Church Street, Lewisburg.