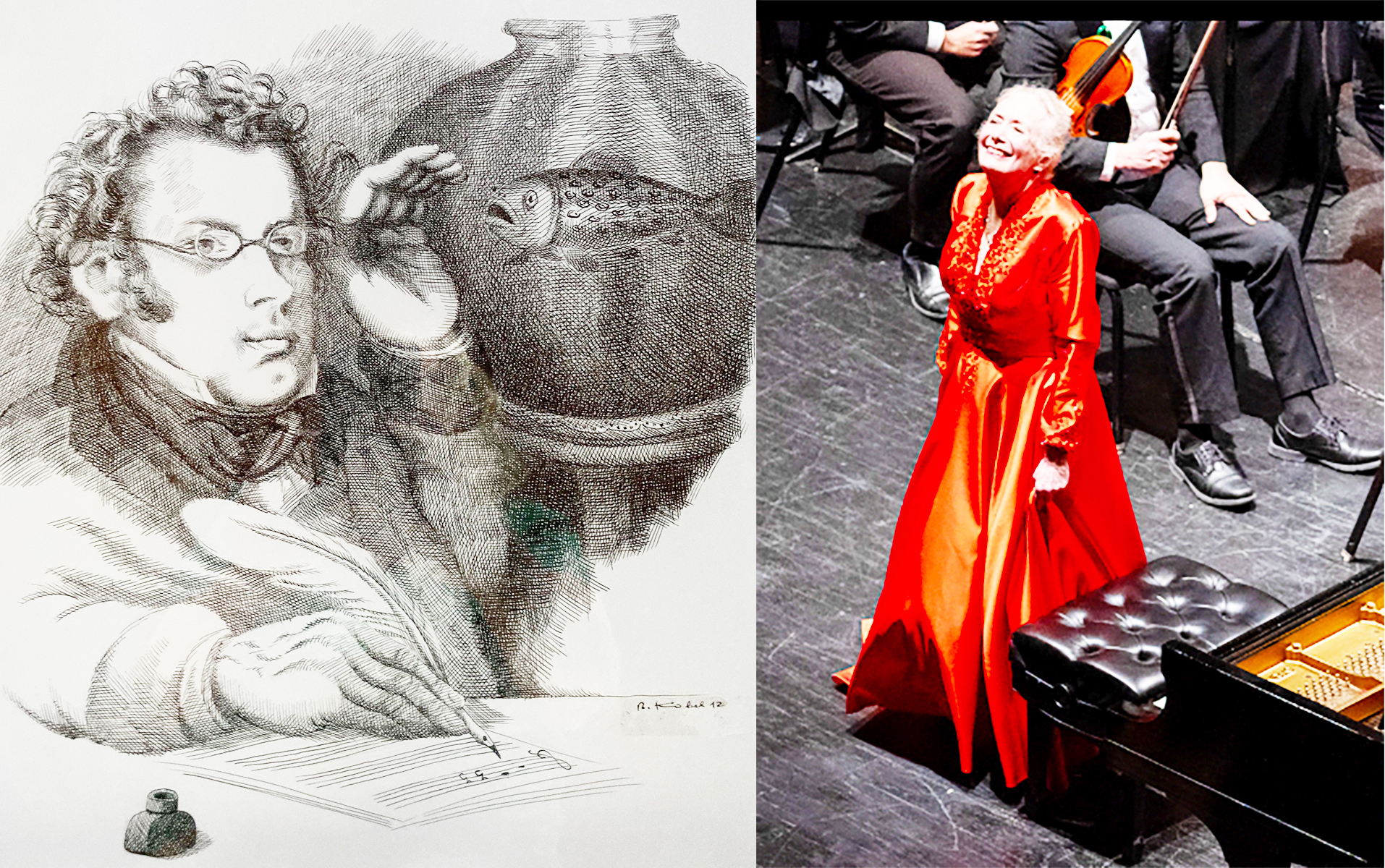 Carnegie Hall's Classics Series is a three-concert series hosted by Steinway "Legend" and Lewisburg resident Barbara Nissman, designed to introduce classical music and Carnegie Hall to new audiences, as well as inspire and entertain current classical music enthusiasts.
The last Classics Series performance of the 2023 spring season Schubert Goes Fishing! on May 13, at 7:30 p.m., features Barbara and her musician friends performing Schubert's "Trout" Quintet. Barbara will introduce the audience to the young Franz Schubert, a true poet of the piano, and perform some of her favorites including his virtuosic Wanderer Fantasy before joining her friends for a performance of Schubert's most popular composition and everybody's favorite – the "Trout!"
According to Nissman, "The Wanderer Fantasy was a composition that Schubert had tried to perform but never did because it was too difficult! This informal one-hour program will be presented without an intermission."
Barbara Nissman is an internationally renowned concert pianist and since 1989 has been a West Virginian "by choice," residing on a farm in Greenbrier County. Hailed as "one of the last pianists in the grand Romantic tradition of Liszt, Rachmaninoff, and Rubinstein," Nissman has performed as soloist with some of the world's leading orchestras. and has worked with some of the major conductors of our time. Inducted into the inaugural class of Steinway Legends chosen from more than a century of Steinway Artists, Nissman is regarded as one of the world's great concert pianists. With a mission to bring her passion and joy to audiences around the world, Nissman continues to inspire and uplift people through her music.
In 2014 she formed her own record label, Three Oranges Recordings (threeorangesrecordings.com) that now includes a discography of over 30 recordings with many more projected for the future. In 2017 the Three Oranges Foundation was established to further its mission of making classical music accessible to a wider audience and to promote Barbara's various educational projects including a series of educational video master classes.
For more information on Barbara Nissman please visit www.barbaranissman.com.
Tickets are $20. Thanks to the Benedum Foundation, adults over 50 years of age have the option of purchasing two tickets to an individual performance for the price of one. Students 18 years of age and younger receive free admission. For more information or to purchase tickets, visit www.carnegiehallwv.org, call 304-645-7917, or stop by 611 Church Street, Lewisburg.
The Carnegie Classics Series is made possible with support from the James F.B. Peyton Fund, with additional funding by Eugene and Annie Jeffus. Carnegie Hall WV is a nonprofit organization supported by individual contributions, grants, and fundraising efforts such as TOOT and The Carnegie Hall Gala.
This engagement of Schubert Goes Fishing! is made possible with support from the National Endowment for the Arts and the West Virginia Division of Culture and History, with approval from the West Virginia Commission on the Arts.