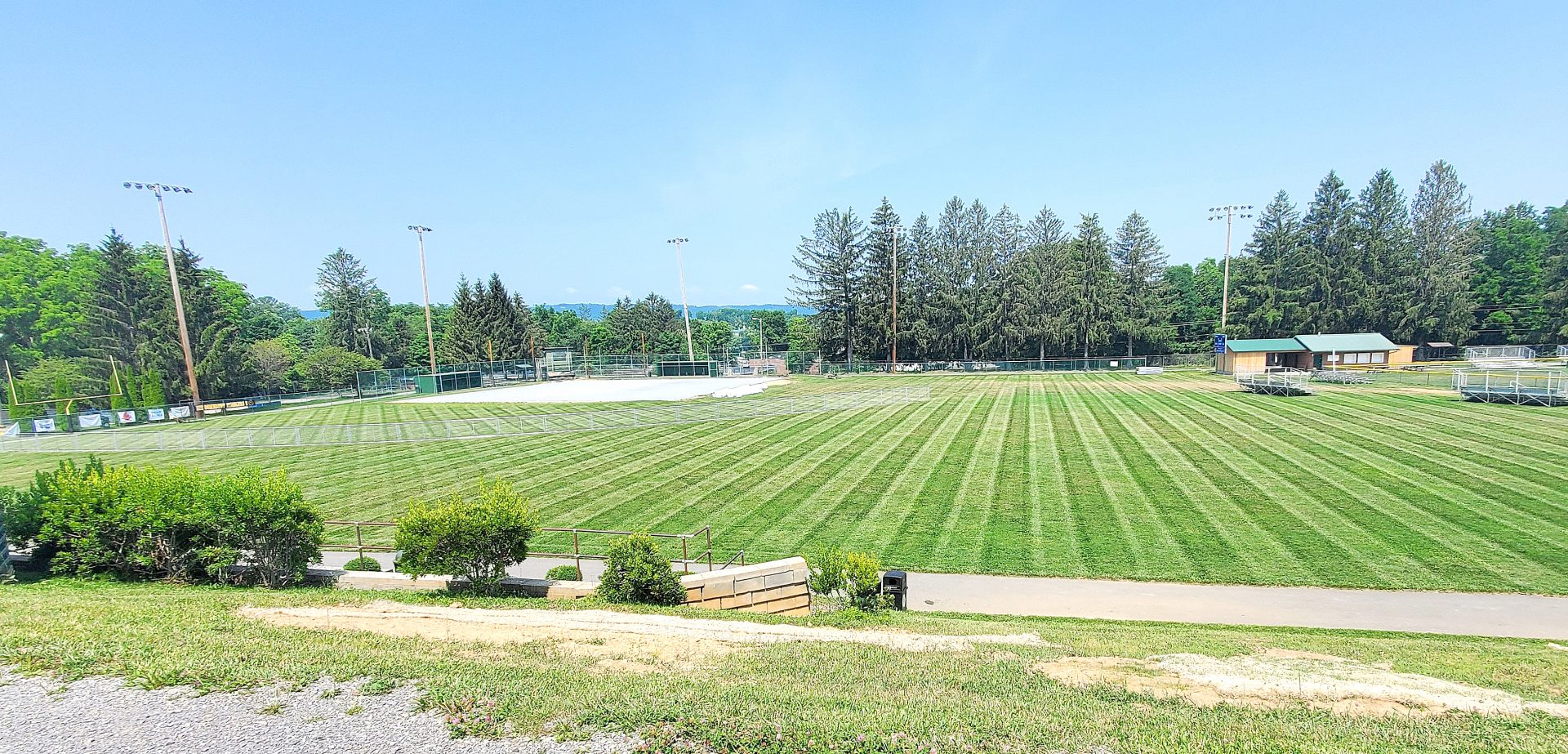 By Sarah Richardson
The City of Lewisburg has a busy few months ahead as the expenditure date for the city's CARES Act reimbursement funds fast approaches. 
"We received a letter from the state saying we have to have these funds expended by Dec. 31, 2021," said City Manager Misty Hill. "In the previous council, we were just doing baby steps on expenditures. We had picked a few items, we were going ahead and trying to get those closed out before we moved forward, but with such a tight deadline for Tony Hill and I, and the streets and parks foreman, we felt it was best to go back and revisit these items and watch them very closely on our end with expenditures and make sure we don't go over, but be able to expedite this."
The funding available to the city totals $1.4 million, and is permitted to be used to reimburse the cost of certain projects that benefit the public and city as a whole.
Hill presented an extensive slate of allotted projects the city has planned, with the Junior Synthetic Baseball Field at Hollowell Park being one of the first tasks completed. Now that the turf is installed, there are lighting updates, a new bathroom installation, and more upgrades planned at Hollowell.
"A couple of years ago we had baseball field lights put in, but the poles are too short. So now the lights reflect in the children's eyes in the outfield. We are just concerned with safety," she said. "This is quite costly expense to upgrade this – it would be around $125,000." She explained that having "this magnitude" of financial backing available for parks projects isn't a common occurrence, and added that the "too short" lights can be relocated for use at the skate park and new pickleball courts. 
Solar-powered walking lights are also in the works for the track around the park. A new and accessible bathroom near the upper baseball field, totaling roughly $19,000, is envisioned. "We have a couple contractors bidding on that this week," Hill said. 
Lighting in the batting cages, shaded areas, a storage building, security cameras for both Hollowell and Dorie Miller parks, and new windows in the announcement booth are all listed projects to be completed before December. 
"I feel like one this that we've seen in our city through COVID is the usage of our parks," said an emotional Hill. "Any time that we can bring our families and our children, or anyone else who wants to come outside and enjoy that, that's something that we need to do. Parks really struggle from our employee staff to having the money to finance projects. I'm adamant that this money is not going to go to waste, and be able to do these upgrades for these parks."
However, local parks won't be the only places benefitting from these funds – City Hall's repointing and painting project will also be covered under the CARES Act. Brick repointing is essential to preserving historical structures such as City Hall, as it helps prevent water damage and other issues. City Hall will be gaining a generator, as well, so they can remain open during power outages, and an upgraded phone system. There is also a $100,000 placeholder for broadband funding, awaiting a game plan that is more "set in stone" to help citizens.
"We can't hold onto this money and say we are going to do this in the future, it has to be done now," said Hill. 
Hollowell Park will be buzzing with activity over the next few months as the CARES Act makes upgrades possible.