By Sarah Richardson
The overhaul of Stratton Alley in Lewisburg continues with the addition of the newest drink locale in town, Briergarten. Inspired by traditional German bars, Briergarten offers an impressive 17 taps, wine, seltzers, hard ciders, and bites to eat from a newly-installed kitchen.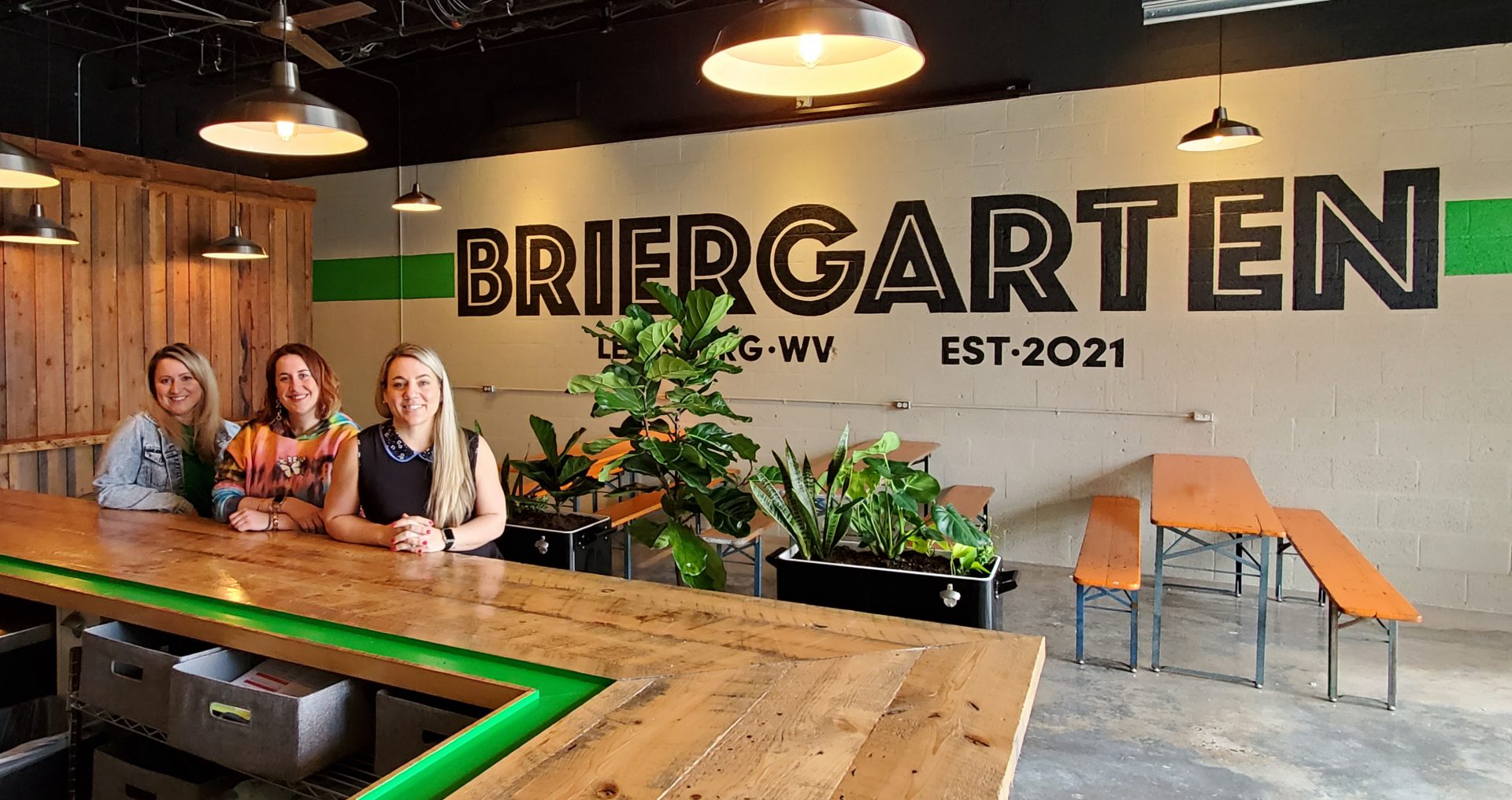 "We want to showcase what you can find in a beer garden in Berlin," said Mary Baldwin, one of the owners. Mary, together with her husband Josh Baldwin, Susan Syner, and hospitality group Civitas, have come together to overhaul the space into a family-friendly atmosphere to gather.
"I feel like we've finally turned a corner in terms of Covid and the fear of going out," she added, "and this space allows people to spread out and really get back to enjoying life."
The name Briergarten derives from the German word biergarten, but with an added 'r' at the front to give a nod at Greenbrier County and the briers native to the area.
A unique and Covid-friendly feature of Briergarten's space is a massive glass garage door that can be raised to allow for seamless indoor-outdoor integration. It also boasts a large bar and ample seating space at tables.
Mary noted that they actually ordered the tables from Germany, and they carry with them the spirit of a German beer hall. But of course, that's not the only thing they ensure carries a German authenticity.
A variety of beers including Veltins, Pfungstädter, Sünner, and Aldersbacher are all en route from Germany via ship and should be arriving shortly. Briergarten will also offer selections from Greenbrier Valley Brewing Company, Freefolk Brewery, Stumptown Ales, and more. Mary specified that while their focus is on beer, they will offer other alcoholic and non-alcoholic options.
"Our offerings are going to be evolving," she said, and they aim to try and carry beers that other local establishments may not usually carry.
No detail is too small when it comes to creating such an atmosphere- most beers come served in specific glassware for that one drink in order to fully appreciate the aromatic compounds and flavors of each beverage. Throughout the space, reclaimed wood from the original Stratton Alley beams are installed throughout as the bar top, shelving, and other accents. The large chalkboards used to list the 17 tap offerings are actually recovered from the Bolling Community School.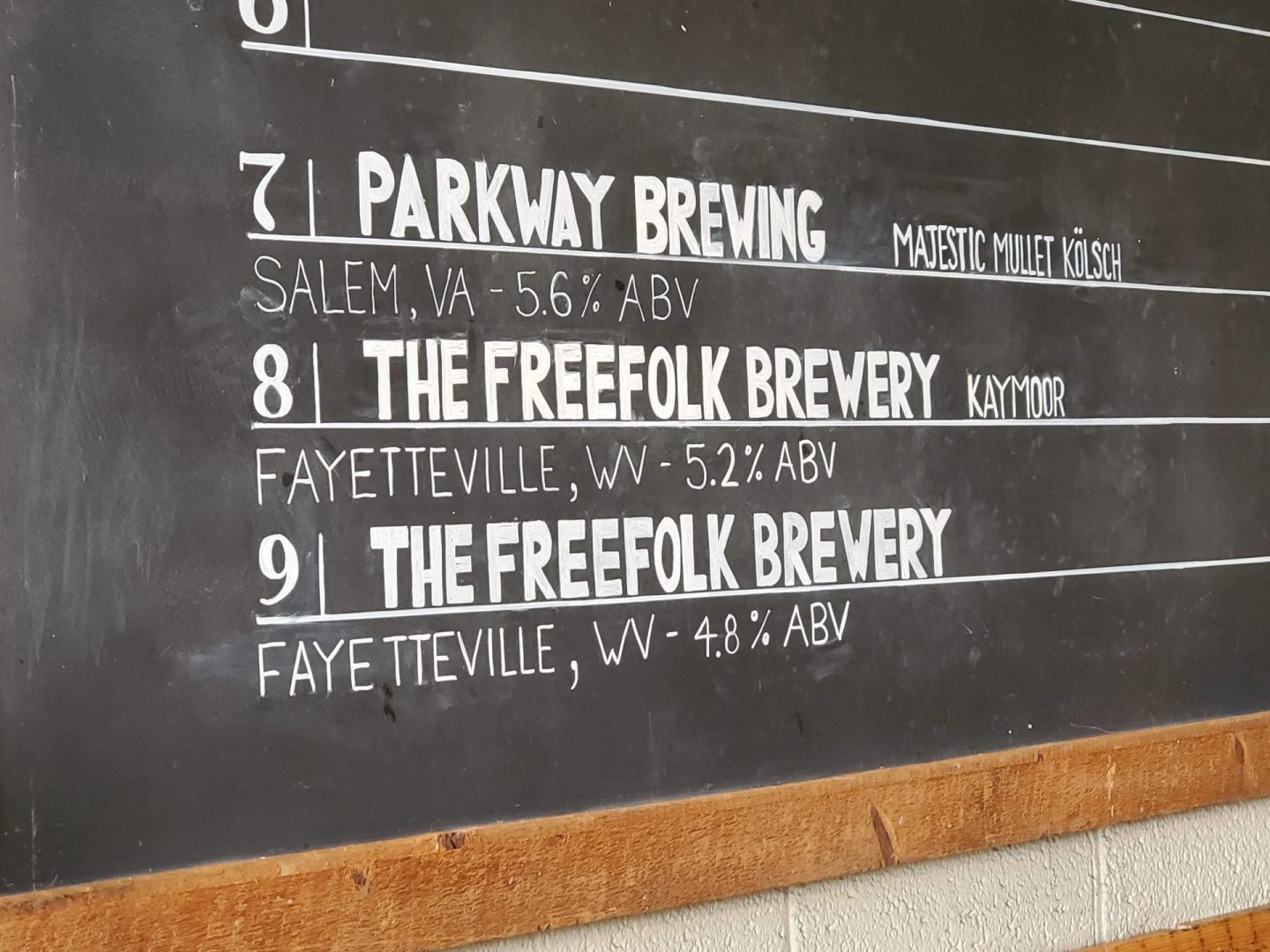 "We didn't contract out most of this work. Most of the design elements were done by the owners and staff," Mary added. "The staff we've brought on has been very involved in the final touches, so there is already a sense of family and ownership in the place."
While they don't have a full kitchen, there will be simple, staple offerings such as pretzels, pepperoni rolls from Morgantown, bratwurst, sauerkraut, Mister Bee chips from Parkersburg, and hot dogs for the kids. The family-friendly atmosphere and game closet ensure this can be a fun stop for everyone.
"Josh and I publish Greenbrier Valley Quarterly, so opening something like this is a little out of our wheelhouse," said Mary. "An idea for a place like this has always been something we've thought about."
They made quick work on making their dream a reality, only beginning the renovations this February. Briergarten will officially open on Thursday, April 1, with projected hours of Thursday through Sunday, 12 to 10 p.m.
Mary credits the sense of community in Lewisburg with helping make the process easier, as other local business owners have reached out to offer tips and information while they get ready to open. "A rising tide raises all ships," Mary noted.