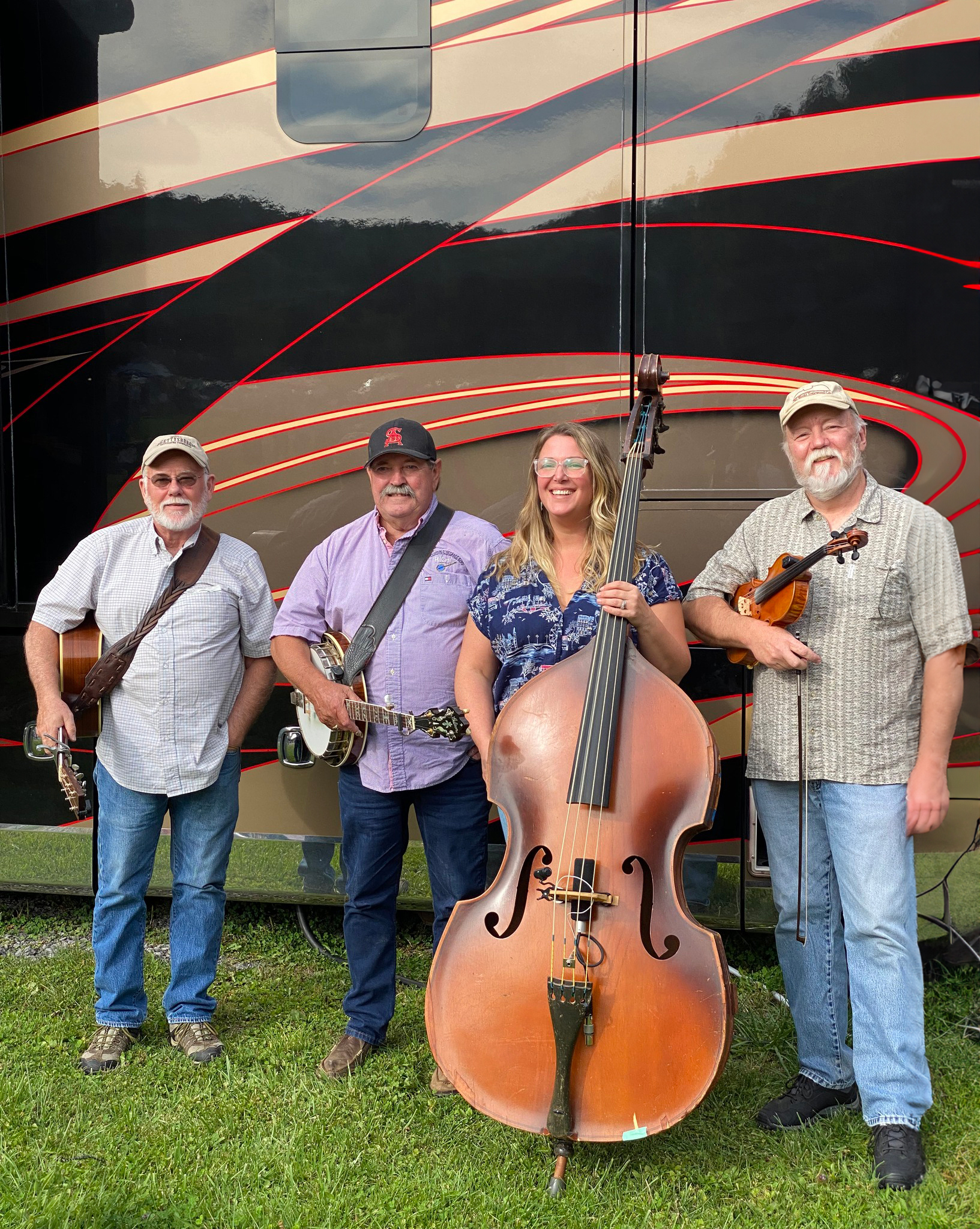 On Saturday, Nov. 18, at 7:30 p.m., the historic Pocahontas County Opera House will resonate with the soulful melodies of the Black Mountain Bluegrass Boys. Led by Mill Point's own Richard Hefner, this West Virginia bluegrass ensemble, celebrating its enduring legacy of over 50 years, is set to captivate audiences with a captivating performance.
This year, Richard Hefner, the seasoned bandleader and cherished local talent, has orchestrated a remarkable and diverse lineup for the group's appearance. Embracing the rhythmic pulse on the bass guitar is Hefner's fellow Mill Point resident, Joanna Burt-Kinderman, while the esteemed West Virginian music ambassador, Dave Bing, will infuse his mastery on both fiddle and guitar. Additionally, the gifted Danny Arthur will contribute his guitar prowess to enhance the ensemble's sonic tapestry, ensuring an unforgettable musical journey for attendees.
To delve deeper into the legacy of Richard Hefner and the Black Mountain Bluegrass Boys, enthusiasts are invited to explore the Opera House Story Sessions. This multimedia platform offers an array of videos and podcasts, providing invaluable insights into Hefner's formative years and showcasing some of his personal favorite compositions.
Admission to the Opera House performance is affordably priced at $10 for adults, and children age 17 and under can enjoy the performance free of charge. Tickets can be conveniently acquired via pocahontasoperahouse.org, at the 4th Avenue Gallery in Marlinton, or on-site on the evening of the performance.
The Opera House Performance Series is made possible through the generous financial support of a grant from the West Virginia Department of Arts, Culture, and History, in collaboration with the West Virginia Commission on the Arts. Additional backing is extended by Pocahontas County Dramas, Fairs and Festivals, and the Pocahontas County Convention and Visitors Bureau, further underscoring the significance of this cultural event.
Emphasizing inclusivity and family-friendliness, performances at the Opera House are designed to offer an informal and welcoming atmosphere for all attendees. The venue ensures accessibility for individuals with disabilities, with special accommodations available upon request. Admission can be secured in advance through the official website or at the door on the day of the performance, following a first-come, first-served seating arrangement.