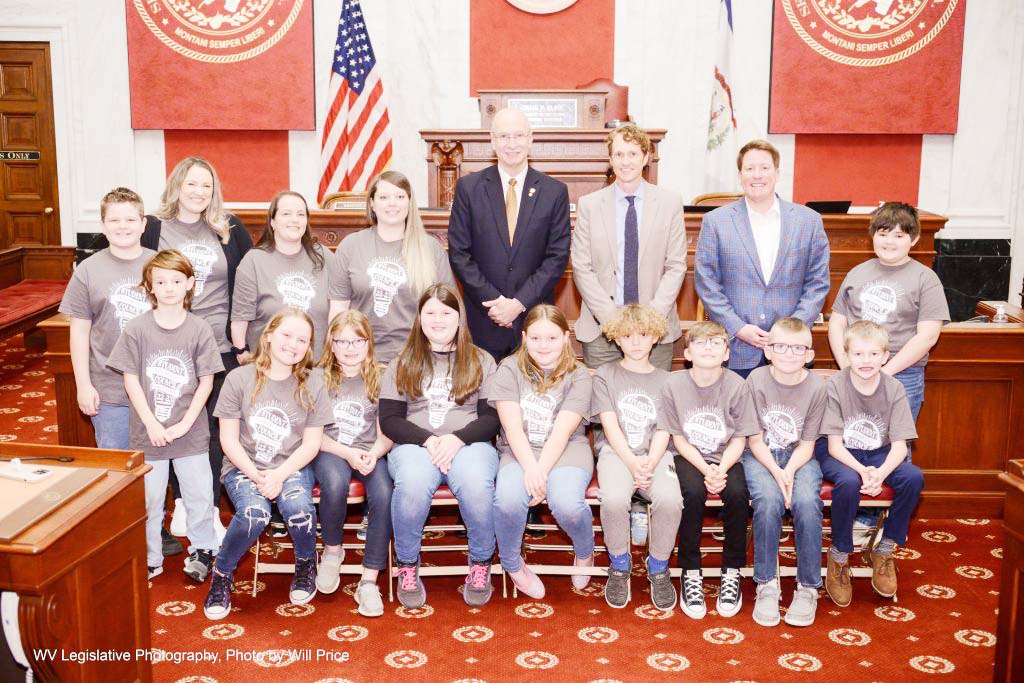 By Matthew Young, RealWV
Students from both Rupert and Smoot elementary schools, on Friday, while debating in the Senate Chamber, narrowly voted down a bill seeking to change the state's name from West Virginia, to Pepperoni.
The bill was defeated, in large part, as the result of former Senator Rich Lindsay's impassioned floor speech. During his remarks, Lindsay demonstrated that he does in fact possess the ability to accurately spell "Pepperoni."
While the pepperoni bill was defeated by a vote of eight yays to nine nays, the students did approve a plan to extend the school day's recess period to two full hours. Senate President Craig Blair also successfully lobbied the student-legislators to vote in favor of his bill which would increase the prescription-eyeglass renewal period.
There is no word yet from Gov. Jim Justice's office as to whether or not he will sign either bill into law should they make it to his desk. Although, while speaking with RealWV, Justice alluded to his possible support of the two-hour recess plan, saying, "We gotta, gotta, gotta listen to our kids."
The students, collectively known as the "Smoopert Legislators," were at the Capital to take part in a mock Senate floor session. Along with Blair and Lindsay, former Senate Minority Leader Stephen Baldwin was on hand to help guide the student's legislative-experience.
The Smoot representatives of the Smoopert Legislators were 5th Grade Rep. Colton Bush, Sec./Treasurer Blake Hamrick, Vice-president Acie Kesterson, and President Mason Harold. Representing Rupert were 3rd. Grade Rep. Jordan Tolley, 4th Grade Reps. Ivy Cales and Melanie Butler, 5th Grade Rep. Rylan Boothe, Sec./Treasurer Ashlyn McClung, Vice-president Levi Tolley, and President Savanna McClung.
The Smoopert Legislators were supported by academic staff-members Krista Williams, Kayla Boothe, and Sasha Hamrick. Chaperones for the day were Amy Kesterson and Ashley Butler.
It remains uncertain if Gov. Justice will call the State Legislature into Special Session to decide the fate of the two-hour recess proposal. There has been no official statement from the House of Delegates, and House Speaker Roger Hanshaw was unavailable for comment.
RealWV will provide updates regarding the status of the bills debated by the Smoopert Legislators as additional information is made available.