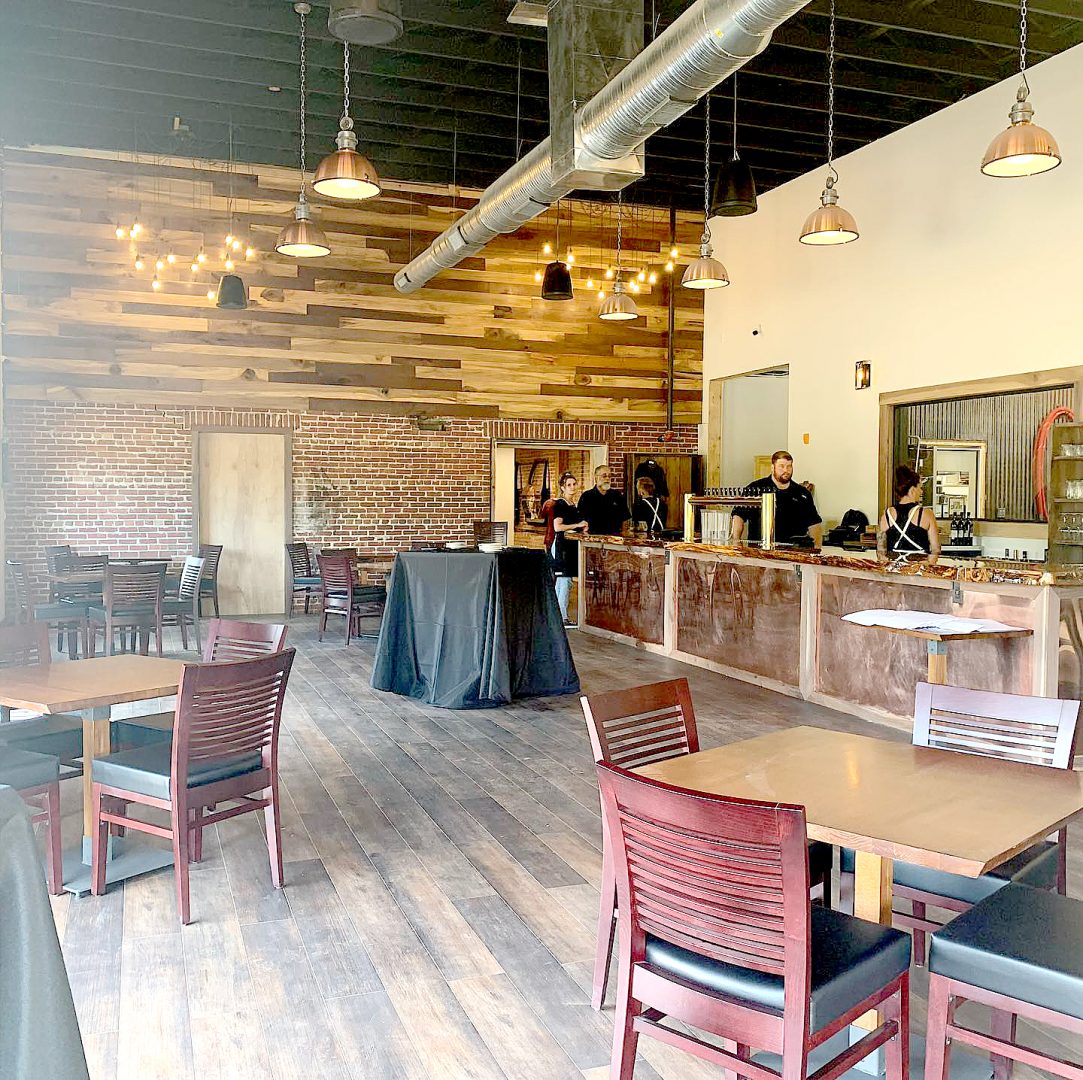 By Sarah Richardson 
Big Draft Brewing held their official grand opening in White Sulphur Springs on Sunday, adding yet another new business to the revitalization of Main Street. The community-focused eatery and brewery aims to add a local space to gather with family and friends. 
"Big Draft is a full-scale restaurant and brewery," said partner Clay Elkins. "We have lunch, dinner, salads, drinks, and really something for the whole family." Together with J.W. Groseclose and David Bostic, the trio operate Road Hogs Barbecue, The Local, Cross Creek on Main, and now Big Draft Brewing.
"It was one brainchild," explained Elkins. "We had a big building and a lot of ideas, so we had to blend it all together, but still keep them separate."
Big Draft Brewing brings an exciting twist to downtown with their own custom beers. 
"The Bohemian Red Pilsner is probably out biggest beer right now, but we also have the Sauvin Saison and a Peach Berlinerweisse, which is a sour fermented with peaches," said Elkins. Even though they currently have a full lineup on tap, these three drinks are just their starting point, as they have big plans to fill all 16 of their taps with their own brews in the next few months. 
"White Sulphur needed a great community hub, and that's what we want to be. We have a big beer garden to come and bring the kids and dogs and the whole family for lunch. We just want this to be really family-friendly."
The menu offers everything from appetizers to entrees like trout, shepherd's pie, steak, burgers, shrimp and grits, fried chicken, and more. Their hours are currently 11 a.m. to 9 p.m. Wednesday, Thursday, and Sunday, and 11 a.m. to 11 p.m. on Fridays and Saturdays.