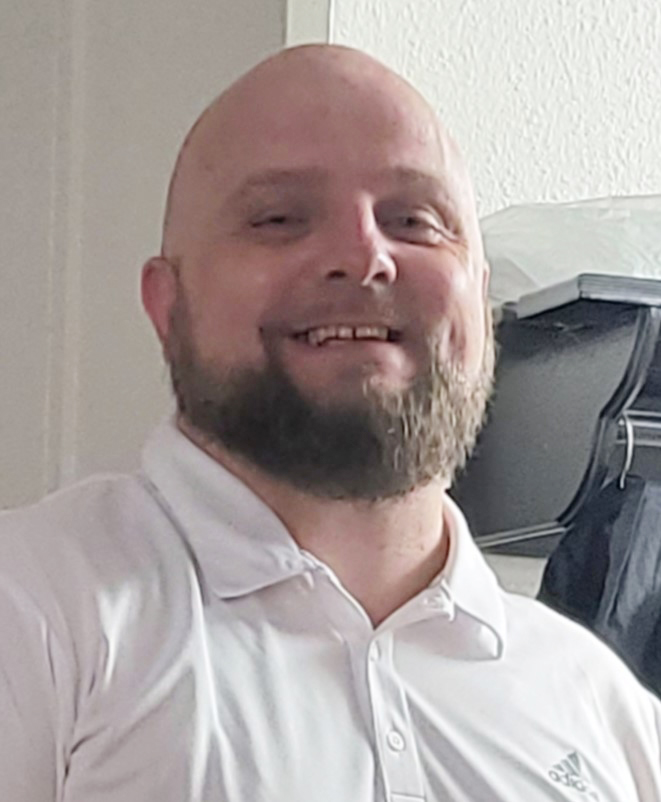 Ronceverte – Benjamin Tyson Honaker passed away unexpectedly on Thursday, June 22, 2023 at the age of 42.
Ben was raised in Ronceverte and was very passionate about everything he did. He was a member of the Trinity United Methodist Church in Ronceverte and loved to help coach kids in any sport. Benjamin was always two steps ahead of everyone, with his quick wit and he could have sold rocks with his silver tongue. He was very outgoing and loved to be the center of the room. He was hard-headed with tons of dreams that he unfortunately didn't get a chance to fulfill.
Benjamin loved life, his family and children, the New York Jets (always hopeful that this would be their year). Ben's favorite color was blue, and he loved his fitted hats (Lids), looking and smelling nice, and he had a smile that lit up a room. His laugh and passionate self will forever be missed.
Ben graduated from Greenbrier East in 1998 and believed there was nothing he couldn't do. He was ready to tackle any building project and was anxious to start working in his new plumbing profession (he had recently received his certification and couldn't wait to pursue it).
Those left to forever miss him are his wife, Lena Hardiman Honaker, Fairlea; his children, Season Raine, and Everlea Frances (Trish Tolliver); stepson, Ayden Hardiman, and Mila Rose (Madonna Hughart), White Sulphur Springs; his mother, Melanie Miller Lampkin, White Sulphur Springs; and his beloved aunt, Tricia Mitchell (Mark), Pembrook Pines, FL, and Lewisburg; his half-brother, Zackary Honaker, Fort Walton Beach, FL; and step-sister, Andrea Panther, Covington, VA; as well as step-brother, Steven Damon, Lewisburg) and step-sister, Kizzy Damon, Roanoke; and aunt Debra Ramsey, Lewisburg; as well as uncles, Delbert "BooBoo" Honaker (Karen), Centreville, VA, John "Bucky" and Cheyenne Honaker, Glace, WV and Melvin "Teedy" Honaker, Ronceverte; and many nieces, nephews and cousins with a special fondness for cousin, Becky Daniels (Kendrick Carter), Pembrook Pines, FL.
The Angels waiting to greet Benjamin are his baby son, Bishop; his great-grandmother, Frances Hellems, Ronceverte; Nana, Dorothy Miller White Sulphur Springs; grandparents, Patricia and Leonard Honaker, Sr., White Sulphur Springs; father, Leonard H. Honaker, Jr., Fort Walton Beach, FL; uncle Larry "King" Honaker; aunts, Cathy Martin, Lewisburg and Linda Honaker, Ronceverte.
It is only knowing that God has taken Benjamin to do His Holy work now from Heaven, that is giving comfort to his family.
Service will be at 2 p.m. on Sunday, July 23, at Wallace & Wallace in Lewisburg. Friends may call one hour prior to the service.
In lieu of flowers, donations for funeral expenses may be made to Wallace & Wallace Funeral Home or sent to $sea4escape on CashApp directed for his daughters.
Please send online condolences by visiting www.WallaceandWallaceFH.com.