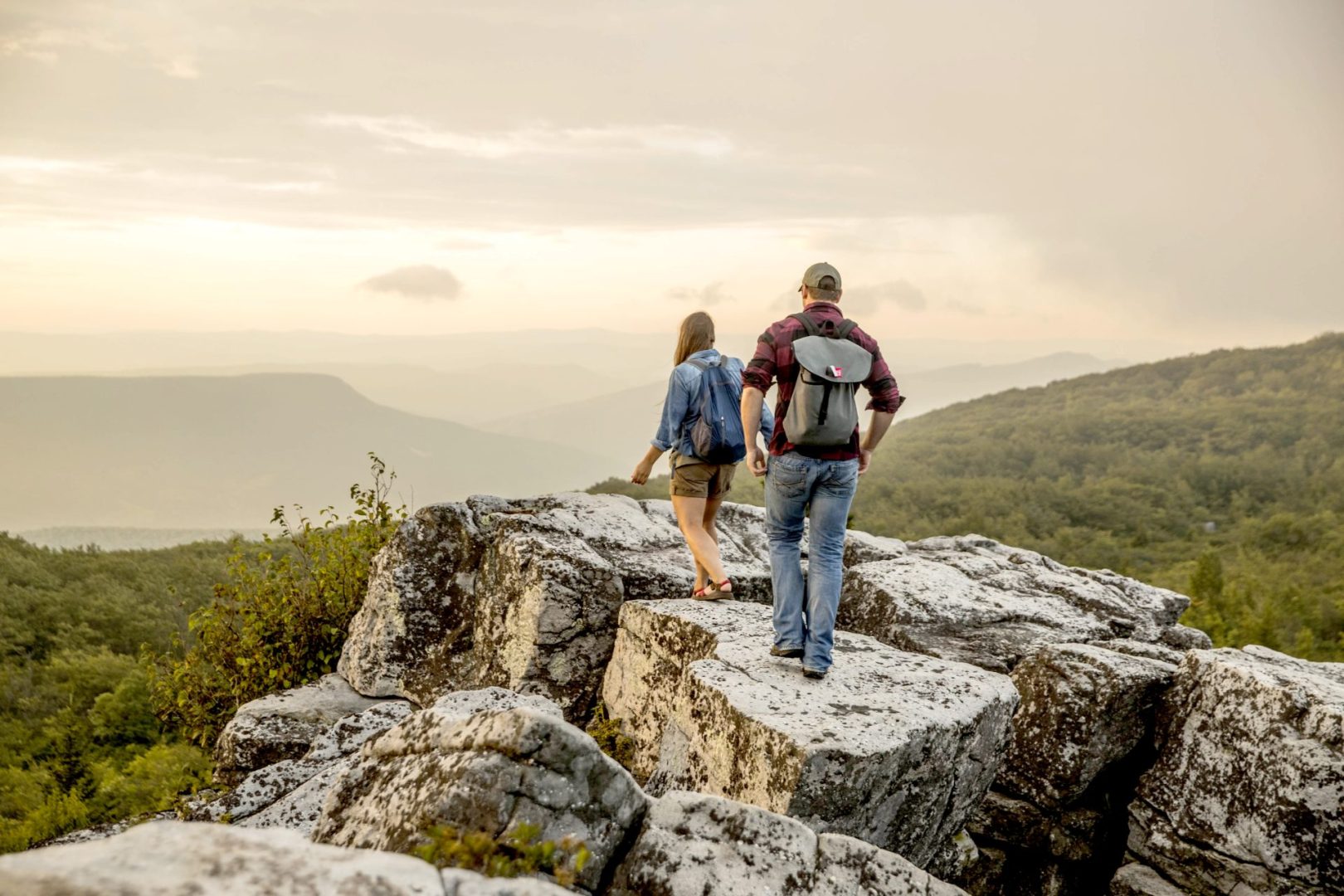 By Adam Pack
West Virginia Press Association Executive Director Don Smith, along with Ascend West Virginia Founder Brad Smith, hosted a media roundtable discussion on Ascend West Virginia's progress last Friday.
Brad and his wife Alys, who donated the initial funding for the program, discussed the ongoing work on their "long-term vision for a greater, better West Virginia." Brad, a native West Virginian, is the former CEO of Intuit.
The City of Lewisburg is one of only three "host cities" that were selected to participate in this program. This means that workers were selected to move to the Lewisburg area, but will work remote jobs. Lewisburg, Shepherdstown, and Morgantown are the three current areas hosting these workers, but there are already plans to select two more locations after an outpouring of applications were received from people eager to move to the Mountain State. 
The program offers $12,000 to those who agree to move to West Virginia. 
Smith claimed throughout the call that, "this program is going to have a flywheel effect, creating jobs in the area as a result of employees coming here. All these employers are going to be asking 'if all my employees want to live in West Virginia, maybe I should move an office over there, or a plant.'"
Included in the panel was Quintina Mengyan, director of Customer Experience for Vivid Seats, and Shane Powers, Vice President of Operations, IDEMIA National Security Solutions, LLC, who are both members for Ascend West Virginia's Morgantown cohort. Mengyan discussed moving to West Virginia from out-of-state, and Shane gave his perspective as a native moving home with his family.
As an outsider coming in, Mengyan said that she enjoyed most that she "didn't have set hours or have to be chained to the clock." She added, "If I want to finalize something I'm working on, I close the laptop, get up, and I'm in nature in less than 10 minutes. It's wonderful."
Powers, a West Virginia native who moved away and has returned with his wife and family, said that he finds great value in "having the opportunity to let my kids go out and play every day in a safe neighborhood, and play outside, and just have the advantage of access to that that I had growing up and that they didn't have anywhere else."
The panel was also made up of Russel Rogerson, President of the Morgantown Area Partnership; Misty Hill representing the City of Lewisburg; Chelsea Ruby, Cabinet Secretary of the West Virginia Department of Tourism; and Danny Twilley, Assistant Dean of the Brad & Alys Smith Outdoor Economic Collaborative at WVU.
The panel discussed investment in local communities poised for long-term growth, infrastructure enhancements such as trail developments and co-working spaces, changing the way people think about West Virginia through the marketing of this program, West Virginia's efforts to become an industry leader in remote work recruitment trends, and how Ascend fits into long-term statewide growth and development.