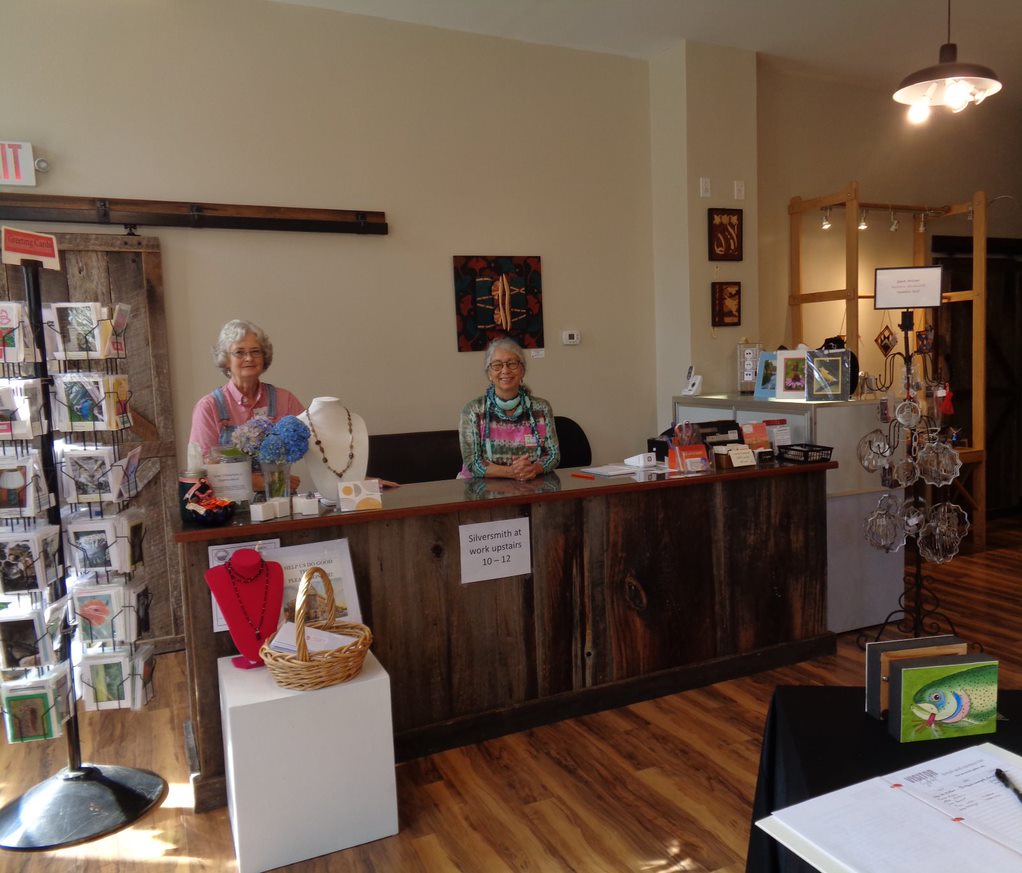 With a reception on Friday evening, Oct. 7, and a Grand Opening on Saturday, Oct. 8, during the Second Annual Fall Festival on the Bridge, the Alderson Artisan's Gallery is now officially open.  Located in the old National Bank building at 100 Railroad Avenue, on the Monroe County side of Alderson, this larger new space will allow for more arts and crafts to be displayed as well as room for classes and demonstrations.  
Artists, local fans, and supporters got an early peek at the lovely arrangement of art and craft works in the Galley on Friday night.  On Saturday, the Gallery hosted hundreds of visitors during the Grand Opening.  
The Alderson Artisan's Gallery is a branch of the non-profit Alderson Main Street.  Artists banded together to form this cooperative group and support the group through their labor and a percent of the profits from their work.  Artists are juried in to the group and guest artists are invited from time to time.  The shopper can expect high quality art and craft work at reasonable prices.
They are open from Thursday through Saturday from 11 a.m. to 5 p.m. and are likely to have extended hours during the upcoming holiday season.  You can also order online by visiting www.aldersongallery.com.