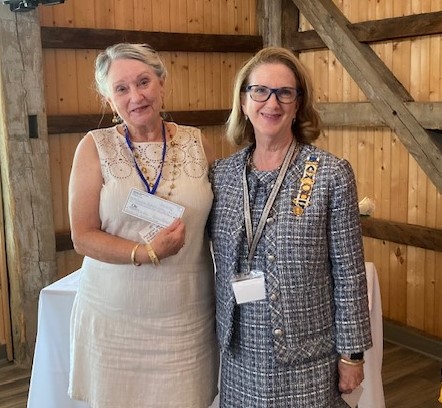 The General Andrew Lewis Chapter of the Daughters of the American Revolution recently hosted the DAR Southern District Conference at the Clingman Center in Lewisburg. Fifty -six members representing six local chapters attended the event with Margaret Hambrick, Friends of the Blue, as the featured speaker. Mrs. Hambrick reviewed the history of the resort and gave an update on the Restoration of the Blue Sulphur Springs Pavilion.
Suzanne Cronquist, Regent of the General Andrew Lewis Chapter, welcomed the Conference attendees.
Jane Larke, WVDAR State Regent, Vicki Shears WVDAR State Treasurer and Vickie Baker State Organizing Secretary updated those in attendance on issues under consideration by the state and national organization.
Chapter Members and Master Gardeners, Linda and Brenda Spencer created Victorian-style "Tussie Mussie" bouquets.  The bouquets decorated each place setting and were given as favors for attendees to take home from the conference.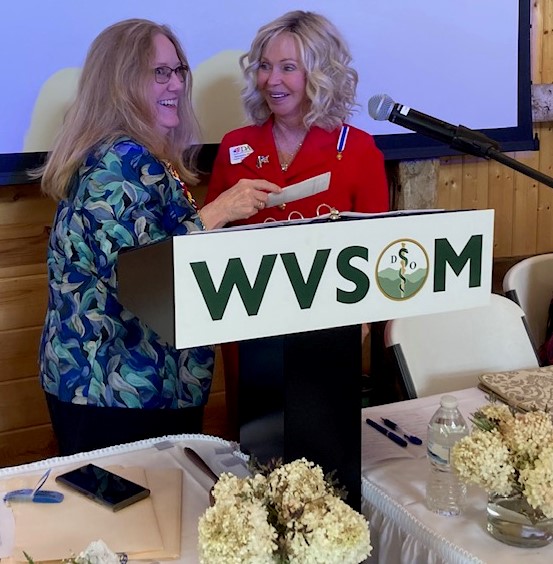 As part of the day-long program, Barbara Holt, State Chaplain, assisted by Carol Olson, led a memorial service to remember those members who had passed away since the previous district meeting.
A DAR-ling Auction organized by Judy Deegans featured items donated by local merchants and chapter members. The Auction raised over $600 which was presented as a contribution from the Southern District Conference to the Greenbrier Historical Society for the "Friends of the Blue" committee for continuing projects at the Pavilion.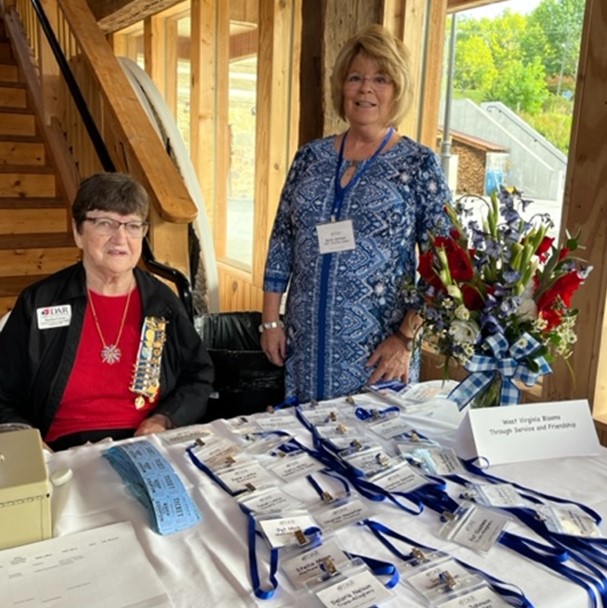 Samantha Shleser, District Director stated, "This is one of most memorable conferences we've held and we appreciate the setting and the hard work of the General Andrew Lewis Chapter members in making this event such a success."
The National Society Daughters of the American Revolution (NSDAR or DAR), is comprised of members who have a lineal descent from a person who aided in the formation of this country by performing military, civil, or patriotic service during the American Revolutionary War. The organization works to preserve history; to promote education; and to promote patriotism.
WVNSDAR has more than 40 chapters with 1,800 members.  Women interested in becoming a DAR member may contact: General Andrew Lewis Chapter Registrar atsacowan@frontiernet.net