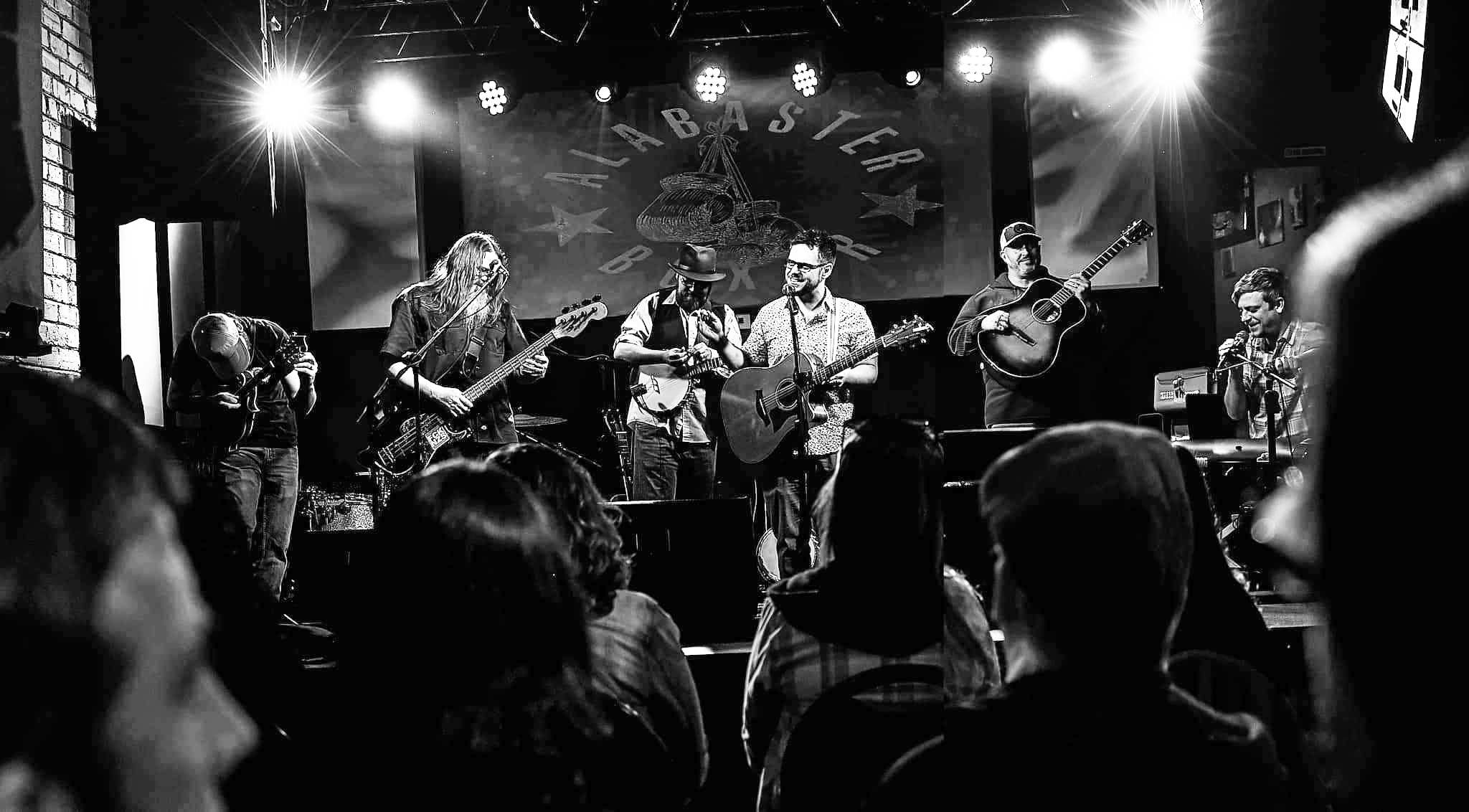 Carnegie Hall's 2023 Ivy Terrace Concert Series continues Thursday, Aug. 24, at 6:30 p.m. with Alabaster Boxer. The concert takes place outside on Carnegie Hall's Ivy Terrace as attendees watch from the expansive lawn in front of New River Community and Technical College. Concertgoers are encouraged to bring a lawn chair or blanket and pack a picnic to enjoy live music. Carnegie Hall's Ivy Terrace Series is sponsored by City National Bank and all concerts are free, open to the public, and alcohol free.
Alabaster Boxer creates a unique musical experience characterized by catchy melodies, thoughtful lyrics, and an energy that keeps audiences engaged and entertained. Formed in 2022, the project is led by primary songwriter Nick Durm on vocals and guitar, who assembled his own group of all-star friends and musicians from various Southern West Virginia and Virginia bands to record a full-length debut album, "Currency of Dreams."
Durm's powerful vocals and song-writing sets the tone for the band's sound, while the other members bring a wide range of influences blending fusions of rock, pop, bluegrass, Americana and more to complete this unique sound. With instrumentation consisting of guitars, keys, mandolin, dobro, banjo, bass, and drums over top of harmony driven original anthems, Alabaster Boxer aims to create a new yet familiar listening experience for any audience.
The band has received high praise for their live performances with a story telling set list, taking their audience along for an experience rather than just a concert. With their dynamic blend of genres, Alabaster Boxer is a band that is sure to leave a lasting impression on audiences everywhere they play.
Members include Nick Durm (Vocals/Guitar), Jason Lockart (Keyboard/Vocals), Brian Bell (Guitar), Corey Lee McQuade (Dobro/Banjo/Vocals), Bill Fraley (Bass/Vocals), Chandler Beavers (Mandolin), and Scott Hinkle Drums (Vocals).
Greenbrier Dairy's Cow Licks Dessert Trailer and Kitchen 304 will be on location. Cow Licks ice cream is mixed by hand in freezing pans, together with a wide variety of toppings. Then it's rolled up and served in your choice of a fresh-made waffle cone taco shell or bowl. Kitchen 304 is Greenbrier County's newest late night food option and will serve a variety of dinner options.
Carnegie hall will offer bags of popcorn. Bella Gourmet will presell charcuteries cups to be picked up at Ivy Terrace.
Concerts will be moved inside to the Hamilton Auditorium if the weather dictates. As a reminder, outside food and drink is not permitted in the auditorium. Follow and Like Carnegie Hall's Facebook page for updates. For more information, please visit www.carnegiehallwv.org or call 304-645-7917.