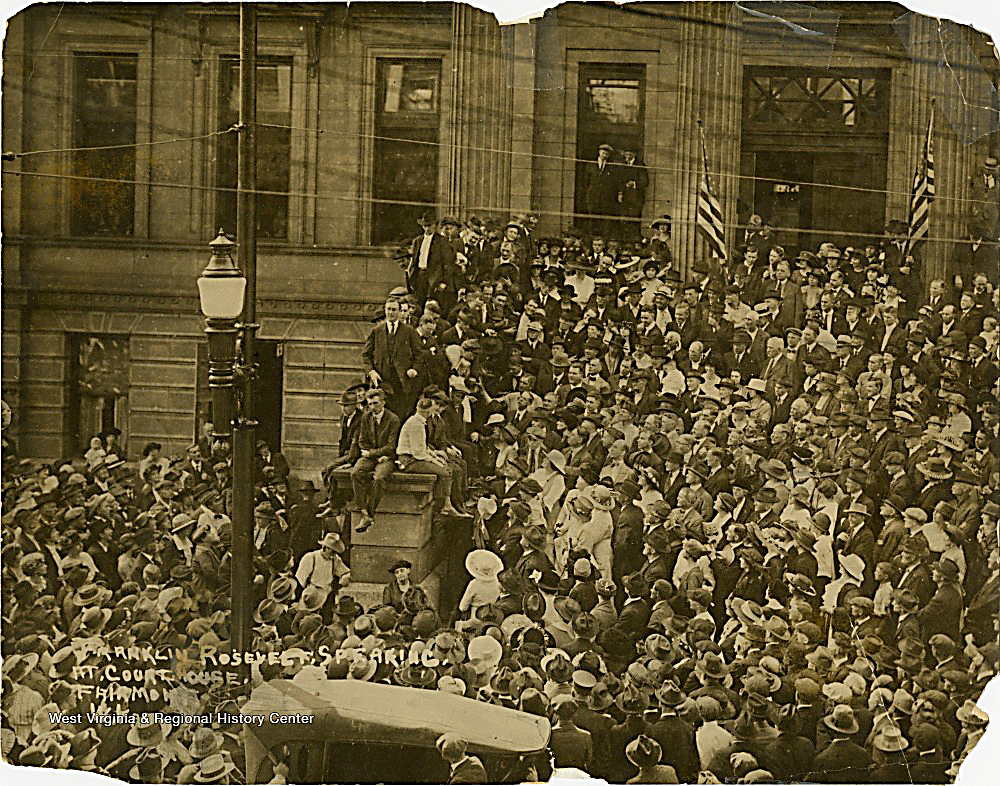 By William "Skip" Deegans
If you look closely at the photo, you can see Franklin D. Roosevelt standing on the stone pillar of the Marion County Courthouse in Fairmont in 1920. Roosevelt was campaigning for the vice-presidency on a Democrat ticket with Ohio Governor James M. Cox. Accompanying Roosevelt in Fairmont was West Virginia gubernatorial candidate Arthur B. Koontz. A year later – 100 years ago – Roosevelt was stricken with infantile paralysis or polio and was paralyzed from the waist down. He would never stand again without the aid of crutches and braces.
Not until 1953 would Dr. Jonas Salk develop a viable vaccine to counterattack the polio virus. In 1979, there were no cases of polio that originated in the United States.
There are only two countries where the virus is still wild – Afghanistan and Pakistan. In November, Afghanistan's Taliban committed to back the United Nations World Health Organization (WHO) in a national polio vaccination campaign to eliminate the virus in that country.
Sources: The Fairmont West Virginian, Center For Disease Control, FDR Library, Washington Post.