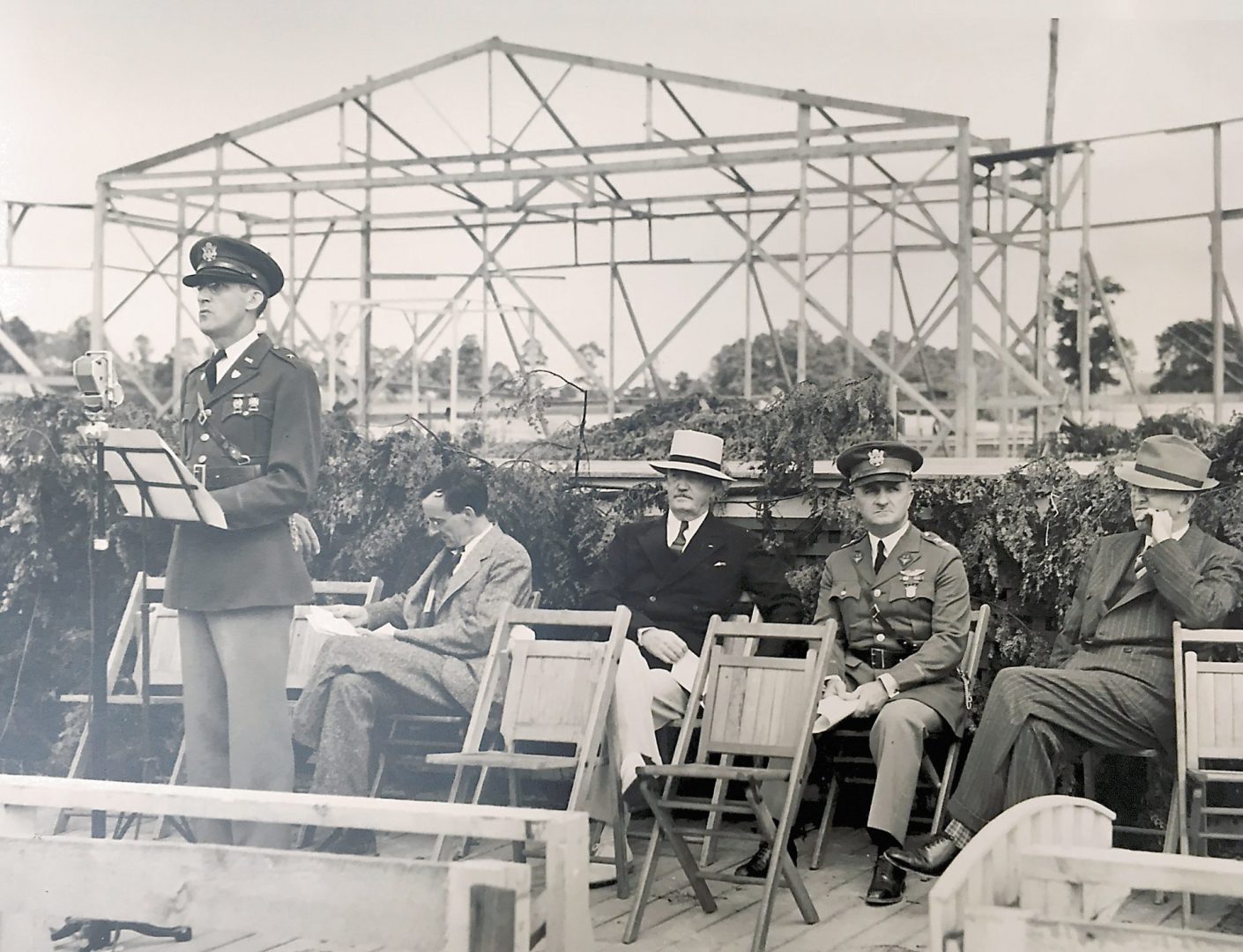 By William "Skip" Deegans
This week's 1938 photo shows Major General John L. Hines, seated in uniform, getting ready to speak at the West Virginia State Fairgrounds during a celebration of Greenbrier County's 160th anniversary. Hines was born in White Sulphur Springs to Irish parents, Edward and Mary Hines. Mary Hines was a housekeeper, and Edward Hines was a merchant and the town's postmaster. John Hines graduated from the Military Academy at West Point in 1888 and was commissioner a lieutenant in the Army's Second Infantry. During World War I, he rose to Colonel and commanded the 16th Infantry of the First Division. Later, as a Brigadier General, he commanded the First Brigade of the First Division. The rank of Major General followed, and he commanded the Fourth Division in the Battle of St. Mihiel. During the march into and occupation of Germany, he commanded the 3rd Army Corps. 
After returning to the United States, Hines was appointed Deputy Chief of Staff in 1922 and Chief of Staff in 1924. Among his many awards, Hines received the Distinguished Service Cross and the Distinguished Service Medal. From France, he received the Commanded of the Legion of Honor and the Croix de Cuerre with Palm. Great Britain awarded him the Knight Commander of the Order of St. Michael and St. George. 
Hines retired in 1932 and died at the age of 100 at Walter Reed Army Medical Center. He is buried in Arlington National Cemetery.
Sources: Historical Booklet Greenbrier County 160th Anniversary, Arlington National Cemetery, The Greenbrier Independent.