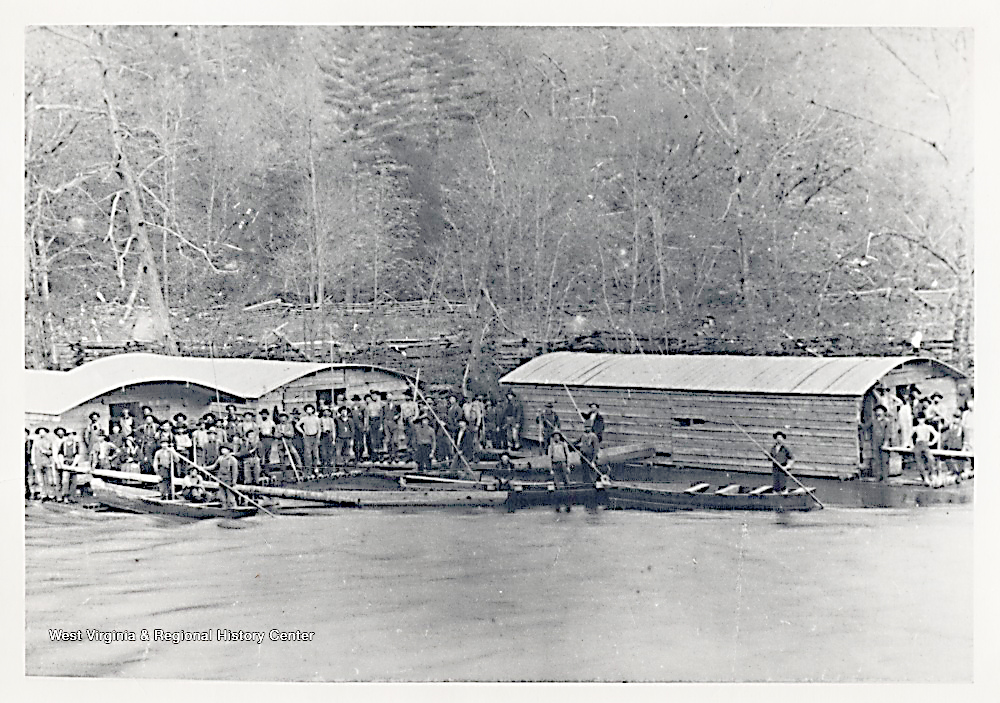 By William "Skip" Deegans
Shown in this week's 1898 photo are wooden arks moored along the bank of the upper reaches of the Greenbrier River. Arks were used by logging crews to house and feed men and their horses. Arks were as long as 100 feet and could house 100 men. On board one of the arks was the kitchen and dining room. In the watersheds, men cut and peeled logs. When the ice broke in the river in the spring, the logs were pulled into the river to be driven downstream. To raise the water level to float the arks and logs, temporary dams were built in the river. Water released from dammed-up sections of the river propelled the logs downstream to Ronceverte where they were forced from the river to the mill by a boom. At the large sawmill operated by the St. Lawrence Boom and Manufacturing Company, the logs were milled into lumber.
Photo: Courtesy of the WVU West Virginia & Regional History Center.
Source: Tumult On The Mountains by Roy B. Clarkson.