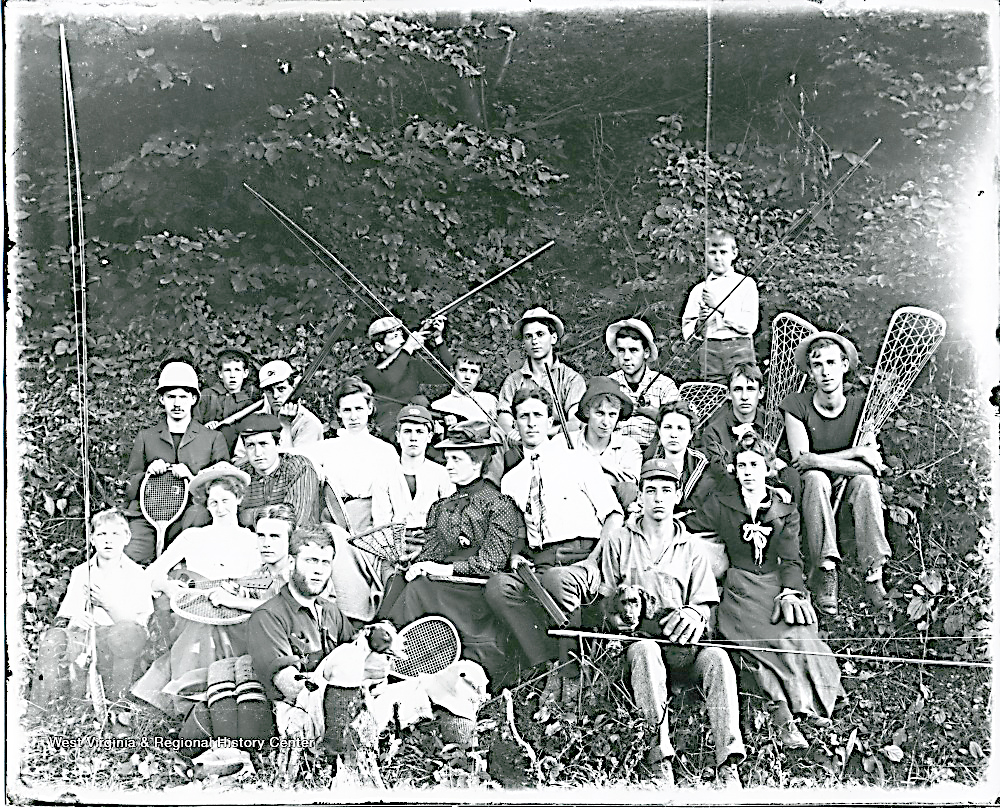 By William "Skip" Deegans
Apparently, this photo from about 1900 was used to illustrate the number of outdoor sports offered by the Allegheny Collegiate Institute (ACI) in Alderson. Shown are tennis rackets, baseball gloves, fishing rods, hunting rifles and shotguns, and lacrosse sticks. It would be nearly 100 years later that lacrosse began to catch on in West Virginia as a competitive high school sport.
Founded in 1888, ACI was Alderson's first high school. It was coeducational from the beginning and evolved into a college. It moved to Philippi, West Virginia, when it merged with Broaddus College and became Alderson-Broaddus College. 
Photo: Courtesy of the West Virginia Regional History Center.
Source: The Rise and Fall of Alderson by Thomas W. Dixon, Jr.