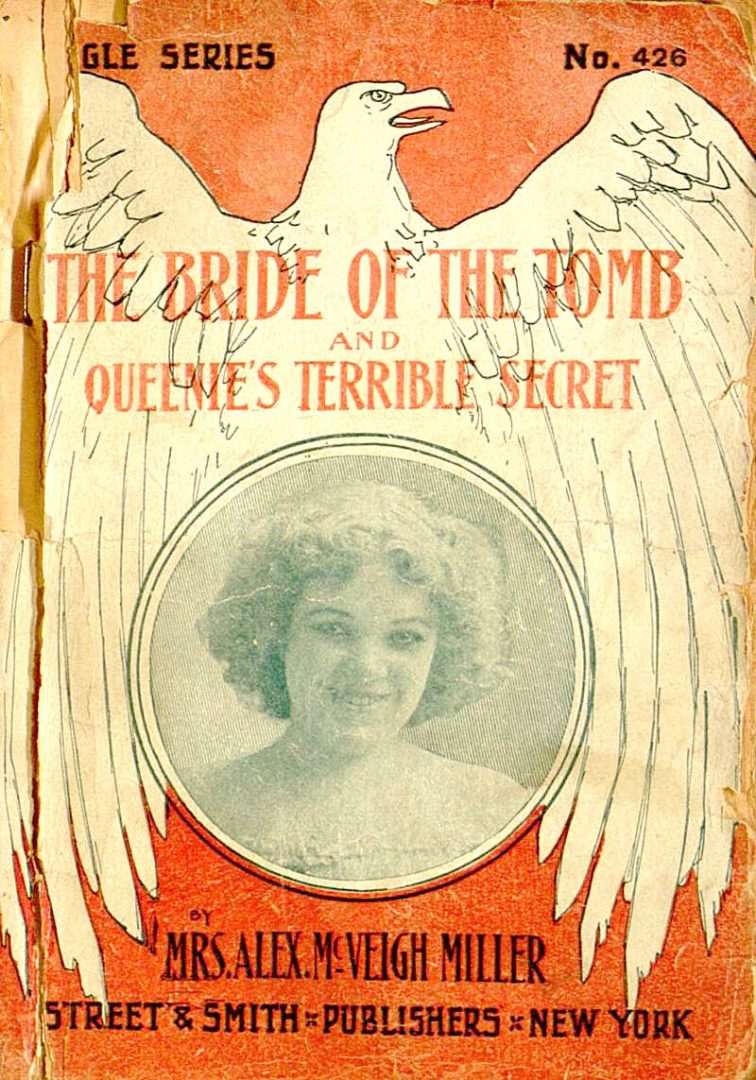 By William "Skip" Deegans
Shown in this week's photo is the original cover of the mystery romance novel that brought fame and fortune to Alderson writer, Mrs. Alexander McVeigh Miller. Born Mittie Francis Clarke Point near Richmond in 1850, she attended the Richmond Female Institute and began writing for local magazines. Her writing career was interrupted when she married Confederate veteran Thomas Jefferson Davis, gave birth to a daughter, and moved to Washington, DC. Tragically, both her husband and daughter died.
Miller returned to Richmond where she resumed writing romance stories for a magazine. On a trip to West Virginia, she met Alexander (Alex) McVeigh Miller, a Fayette County school teacher. They married, and she moved to a small log cabin near the New River. Later, she and Alex moved in with his family on a farm in Nicholas County. Once again, she stopped writing except for a poem published by The Greenbrier Independent. While trying to build their own house, the Millers ran out of money. Out of desperation, Miller penned The Bride of The Tomb in 1883, and sold it for $220, enough to finish their house.
Her first novel, published as an inexpensive "dime novel," was a hit that propelled Miller to keep writing. As their finances improved, the Millers moved to Alderson. The Greenbrier Independent, in 1890, described Miller as "a Southern brunette, with large deep blue eyes…" The Millers built The Cedars (historic home now on the National Register of Historic Places), had three children, and traveled internationally. Alex, tired of teaching, became a country squire and then a state senator. His extramarital affairs lead to a divorce in 1908. Between legal wrangling with Alex and bad investments on his part, Miller took a financial hit. She went to live with her daughters, first in Boston and then in St. Petersburg, Florida, where she died in 1937 and was returned to Alderson to be buried.
Over the course of her career, Miller wrote 80 novels, numerous short stores, and over 100 poems. Some of her novels continue to be published and are available at booksellers and public libraries.
Sources: West Virginia Regional History Center Newsletter, The Times Dispatch (Richmond), Greenbrier Independent.