By William "Skip" Deegans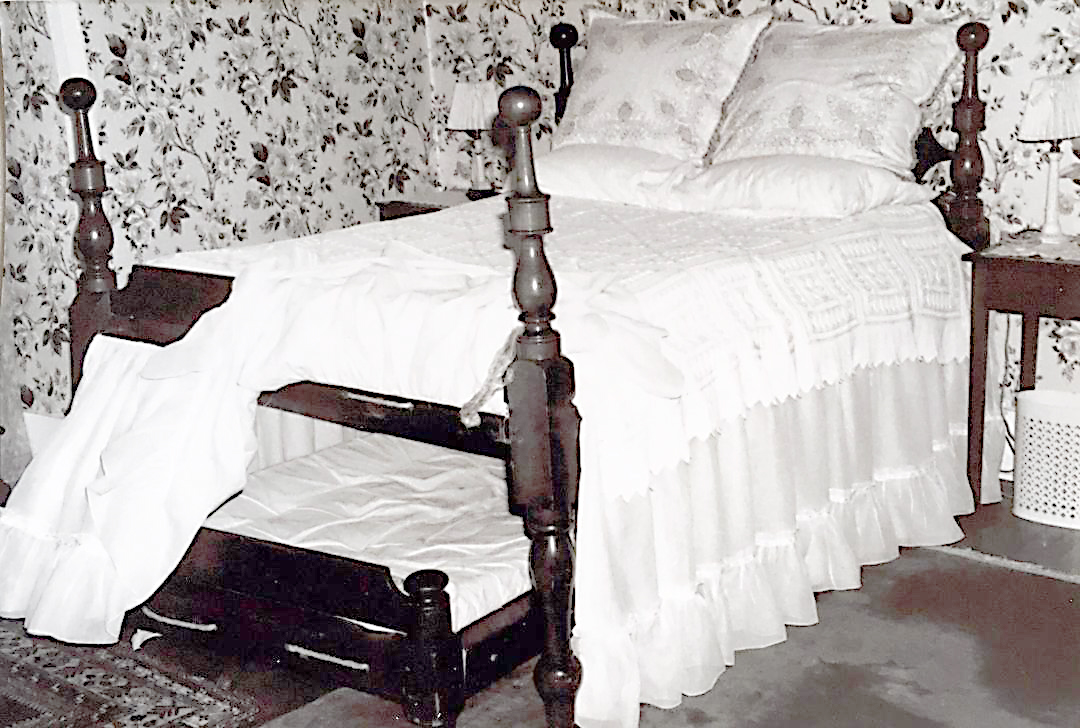 Greenbrier County's most notable 19th century furniture maker was David Surbaugh (1755-1823). One of his beds with a trundle bed is shown in this week's photo. Surbaugh was born Johann David Zorbach in Germany. During the American Revolution, the British government contracted with German princes for troops to fight the colonists. Known as the Hessen-Hanau (or Hessian) soldiers, over 5,000 – including Zorbach – came to America. Zorbach was captured likely at the Battle of Saratoga in October 1777. He was released in Pennsylvania into indentured servitude. He probably gained his freedom in 1785, married Ann Wiseman in 1786, and became an early settler in Greenbrier County. Along the way, Zorbach changed his name to David Surbaugh. In addition to making furniture, Surbaugh was a farmer. He was prosperous as evident by owning seven African-American slaves at his death.
Surbaugh may have, indirectly, left his mark on American jurisprudence in the 1824 Maria v. Surbaugh case. In 1790, William Holiday bequeathed a slave named Mary to his son, William, with a declaration that she be free when she reached the age of 31. Mary passed through different owners until finally coming under the ownership of David Surbaugh. By then, she had an infant daughter, Maria, and three other children. Mary sought legal action for freedom for her and her children. While Mary's freedom was affirmed by the Court, her children were determined not to be free.
The Greenbrier Historical Society's North House Museum has a collection of Surbaugh furniture, and pieces are scattered throughout Greenbrier County homes. On occasion, Surbaugh's furniture will be offered for sale by leading antique dealers.
Photo courtesy of Mary Montgomery Lindquist from the Dr. John F. Montgomery papers.
Sources: Dr. John F. Montgomery, The Journal of the Greenbrier Historical Society, Judicial Cases Concerning American Slavery and the Negro, Emancipation Unlocke'd: Partus Sequitur Ventrem, Self-Ownership and No "Middle State" in Maria vs. Surbaugh  by Diane J. Klein.