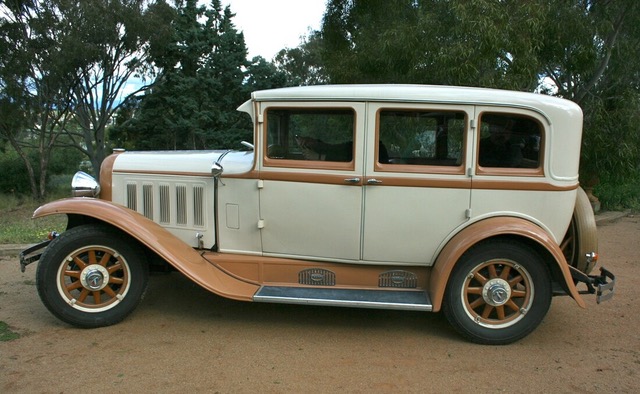 By William "Skip" Deegans
It is now commonplace for one car dealer to own multiple dealerships and brands. In 1928, it was not common, but Lewisburg's Floyd M. Brill owned car dealerships in Lewisburg, Ronceverte, and Rainelle by the time he was 40 years old. In 1922, he opened a fourth dealership in Beckley. Initially, he sold Oakland and Pontiac cars, but later added Buick to his offerings. The Greenbrier Independent wrote that "an able corps of mechanics will be in charge of all mechanical work and service is to be guaranteed." 
The 1929 Oakland car shown above was manufactured by the Oakland Motor Car Co. that was founded in 1909. The first car was a peppy four-cylinder model.  The company was purchased by General Motors in 1909, and in 1930 an Oakland eight-cylinder model was introduced. It sold for $1045 and up. The Depression affected sales, and the lower-priced Pontiac outsold the Oakland. As General Motors juggled its mix of models and price points the company elected to discontinue the Oakland brand in 1931. 
Photo: From the Oakland Car Register.
Sources: The Greenbrier Independent, The Raleigh Register, Oakland Owners Club, Inc.