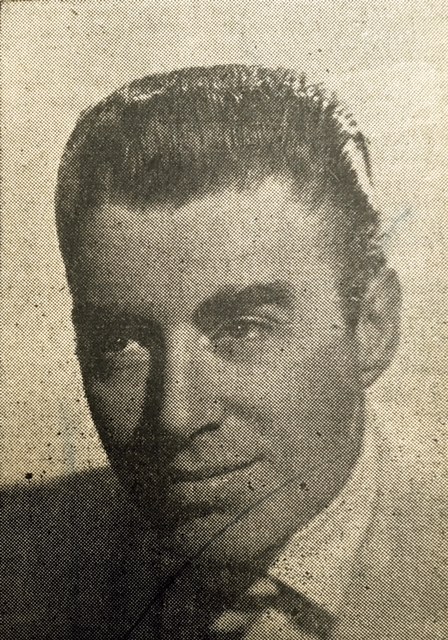 By William "Skip" Deegans
Ronceverte wound up its July 4 celebration in 1948 with a midnight dance in the armory. Providing the music was Art Mooney, one of the great band leaders in the 1940s.
Born in 1911 in Lowell, Massachusetts, Mooney's family moved to Detroit where he began playing the saxophone in local bands. When he graduated from high school, he became an apprentice Linotype operator at the Detroit News but decided music was his passion. By the time he was 30 he was leading his own orchestra. He recorded five gold records, and his hits included I'm Looking Over a Four Leaf Clover, Toot Toot Tootsie Goodbye, Baby Face, It's Been A Long, Long Time, and How Deep Is The Ocean.
During World War II Mooney lead the U.S. Army Band. After the war he organized a swing band. Sid Caesar played the sax, and Dean Martin, Fran Warren and the Ames Brothers were among his singers. In 1955, Mooney recorded Nuttin' For Christmas with six-year old vocalist, Barry Gordon. The song was a hit and reached number 6 on the Billboard's chart. After the death of Guy Lombardo in 1983 Mooney took over his band, the Royal Canadians. He recorded for films, including the sound tracts for James Dean movies East of Eden, Rebel Without A Cause, and Giant. Mooney died in 1993 at age 82.
Tickets for the dance cost $2.50 for white patrons. Tickets for African Americans, who we restricted to sitting in the balcony, were $1.
Photo: Courtesy of the West Virginia Daily News.
Sources: The Miami Herald, Detroit Free Press, The West Virginia News, www.allmusic.com.