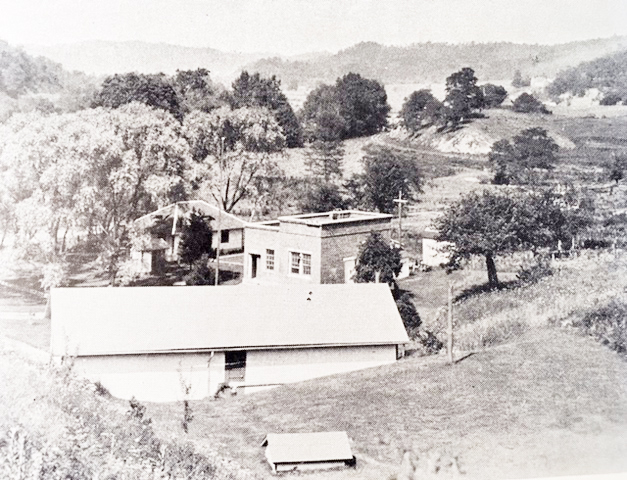 By William "Skip" Deegans
The Greenbrier resort advertises that its guests can "bask in the rejuvenating waters of West Virginia's own Alvon Springs." The springs are located north of White Sulphur Springs near Anthony Creek. Shown in this week's photograph from the 1930s are the spring-house, pump-house and bottling-house at the springs. In addition to the baths, water was used at the hotel for making ginger ale and carbonated water. When the Iron Mountain & Greenbrier Railroad was operable, Alvon was a stop and bottled water from the springs was shipped to the Chesapeake & Ohio Railroad (now CSX) where it was distributed to all of the C&O's dining cars. For some years, the springs supplied the water for White Sulphur Springs.
In the 1939 West Virginia Geological Survey, the water from the springs is described as "exceptionally pure and it is reported the quality of the water does not vary materially." While the water flows out of the Helderberg Limestone formation, it is purported to be so pure because it courses through the Clifton Forge Sandstone formation. The temperature of the water ranges from the mid to high 50 degrees.
Photo: From the West Virginia Geological Survey, 1939.
Sources: West Virginia Geological Survey, The Greenbrier Independent.