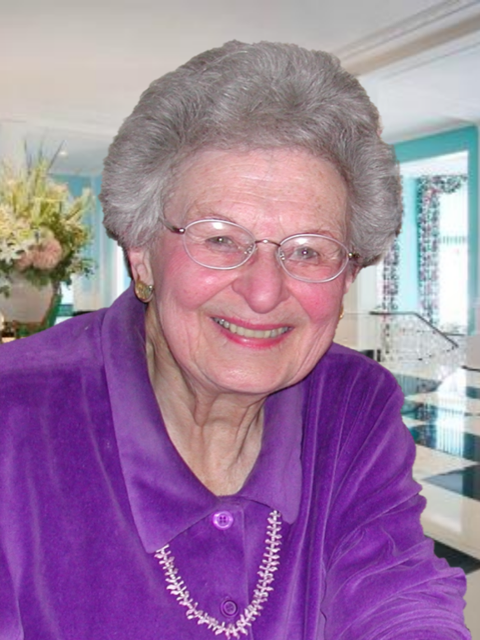 By William "Skip" Deegans
When Margaret "Maggie" McCaffrey-Kapa's mother, Verna McCaffrey, conferred with the dean of Cornell University's School of Hotel Administration (aka Hotel School) about her daughter enrolling, she was told that "not many women entered and that they either flunked, left or got married." Undeterred, Kappa applied and was admitted to Cornell.
Although Cornell was one of the first eastern universities to admit women, Kappa was only one of two women in the Hotel School. She was most likely unaware that soon she would begin to help blaze a trail for women in hotel management.
Kappa was born in 1921 on the Mississippi River in Wabasha, Minnesota. She lived and worked as a child in her family-owned Anderson House Hotel in Wabasha.  Following graduation from Cornell in 1944, Kappa worked in executive housekeeping at grand hotels, including the Plaza Hotel in Manhattan, St. Paul Hotel in St. Paul, Minnesota, and the Athearn Hotel in Oshkosh, Wisconsin. She began at The Greenbrier in 1957 as Assistant Manager of Housekeeping and Decorating and rose to become Executive Director of Housekeeping. Following her retirement from The Greenbrier, she started a consulting firm and worked with numerous hotels, including for twenty years the Grand Hotel on Mackinac Island, Michigan.
Throughout her career, Kappa was recognized and honored for her accomplishments in the hospitality industry. She received the Diploma of Honor from the Society Culinary Philanthropique, Lamp of Knowledge from the American Hotel and Motel Institute, and she was in the first class of inductees in the Cornell Hotel Society's Hotelie Hall of Fame. In 1980, she became the first female president of Cornell's Hotel Society. She was much loved and engaged in White Sulphur Springs where she sang in both the St. Charles Borromeo Catholic Church and the Emmanuel Methodist Church choirs and volunteered as the "story lady" in the elementary school.
Kappa died in 2006. Her family hotel, the Anderson House, that opened in 1856 is listed on the National Register of Historic Places and is the oldest operating hotel in Minnesota.
Photo: Courtesy of Jeanne Sander and The Greenbrier.
Sources: Jeanne Sander, Cornell Hotel Society, Winona Post, The History of The Greenbrier: America's Resort by Robert S. Conte.