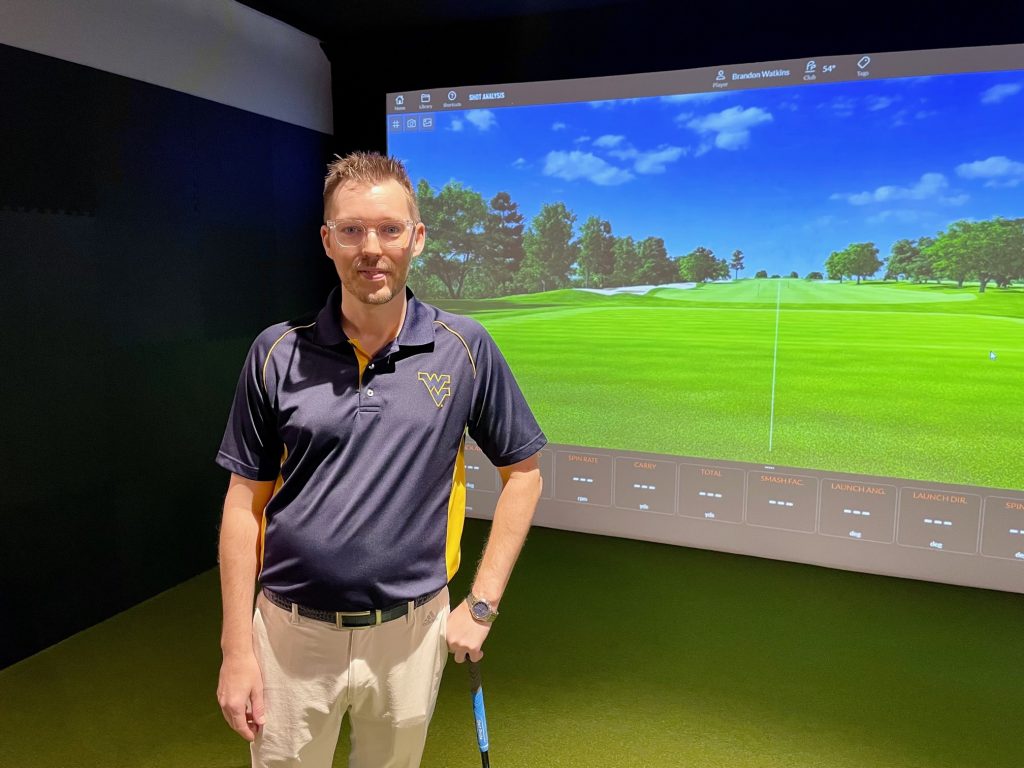 By Stephen Baldwin, RealWV
Before Brandon Watkins received his Professional Golf Management Degree and taught the game in places like Myrtle Beach and Knoxville, he was a student at Greenbrier East High School who played on the golf team.
"I started giving lessons when I was probably about 15," he says. "I just love the game and love the golf swing. It's like a puzzle you have to piece together."
Now, Brandon is opening his own golf shop in downtown White Sulphur Springs. Located on Main Street beside Beards & Bangs, it will provide instruction, club fitting, and retail items.
"This is my childhood dream," he shares. "I've thought about opening my own shop at home for years. Once I got around to the realization it was possible, it all came together."
Brandon played college golf for Concord and Bluefield State before going on to a successful amateur career and becoming a certified golf instructor.
"White Sulphur is growing, and golf is growing," he adds. "We have a golf history here – Sam Snead, Bill Campbell, the Ryder Cup, the Solheim Cup. People need a place they can get personalized expertise."
Brandon says locals shouldn't have to drive an hour to buy a golf glove or drive two hours for a club fitting. So he plans to step in and fill the void.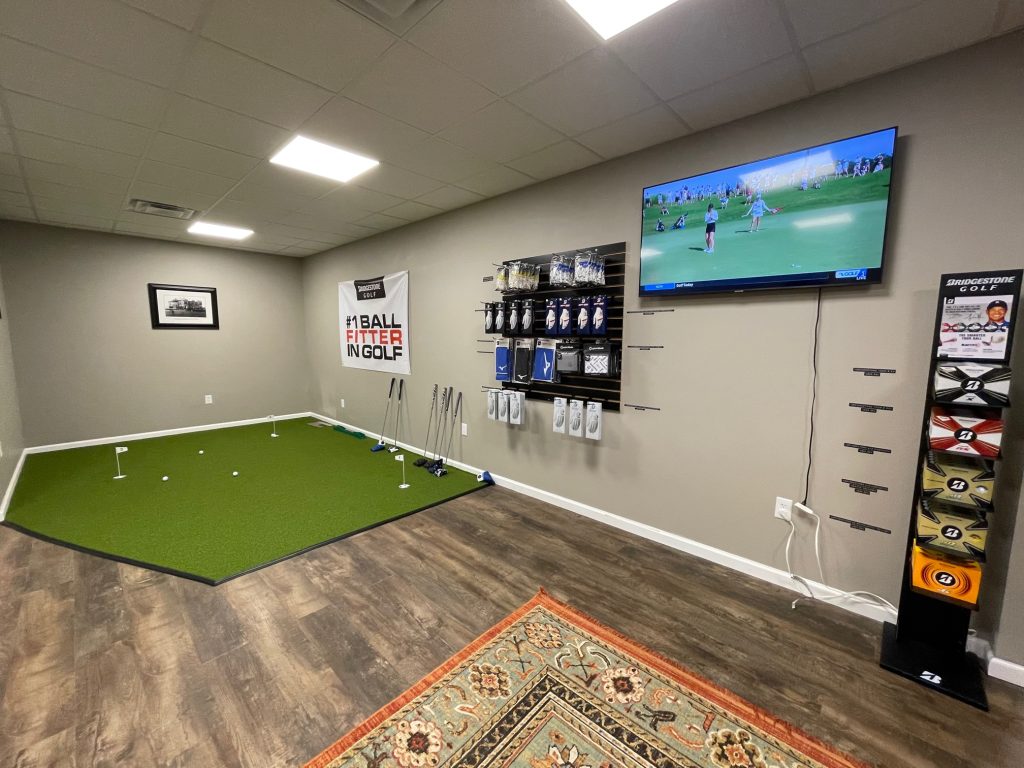 His shop will sell gloves, balls, hats, and more retail golf items. And yes, they do have women's and left-handed golf gloves! "Additional retail items will be filling in over the next few months," Watkins adds.
The meat and potatoes of Brandon's shop is the Trackman 4 simulator, which includes putting. "It's top of the line," he says proudly. "Dual radar, so it monitors the golf ball and the clubhead. For an instructor like me, that's Christmas. It gives me all the info I need to help people improve."
Customers can book golf lessons on the simulator. They can also receive club fittings for brand new TaylorMade & Mizuno irons. Last but not least, they can rent the simulator to play on one of 180 courses loaded onto it. "You can play Pebble Beach or Saint Andrews!" Brandon shares.
When I ask Brandon why he decided to call his shop 'For the Love of Golf,' his demeanor changed. He thanked me for asking that question, paused to consider his words, and said softly, "I wouldn't be standing here if it wasn't for the game of golf. It's done everything for me. My education, my career, my travels are all possible because of the game of golf."
Brandon loves the game. As a child, he would record swings on video and replay them over and over, learning the parts of the swing.
"My focus is to help people play better golf," he says. "The best way to grow the game is to help people play better. That's what I love!"
While this may be Brandon's dream, he's quick to point out all the help he's received from family, friends, and WV Hive. "They've all been instrumental in making this happen."
'For the Love of Golf' opened on Aug. 22. Call or email Brandon to arrange a lesson or time with the simulator. The shop is open Tuesday through Friday from 9 a.m. to 6 p.m, Saturday from 8 a.m. to 4 p.m., and 12 to 4 p.m. on Sunday. Rate information will be available soon. The shop is located between Ace Hardware and Tootsie's Place, in the hallway on Main Street beside Beard & Bangs. You can reach them at 304-536-0008 or watkinsgolf@outlook.com.