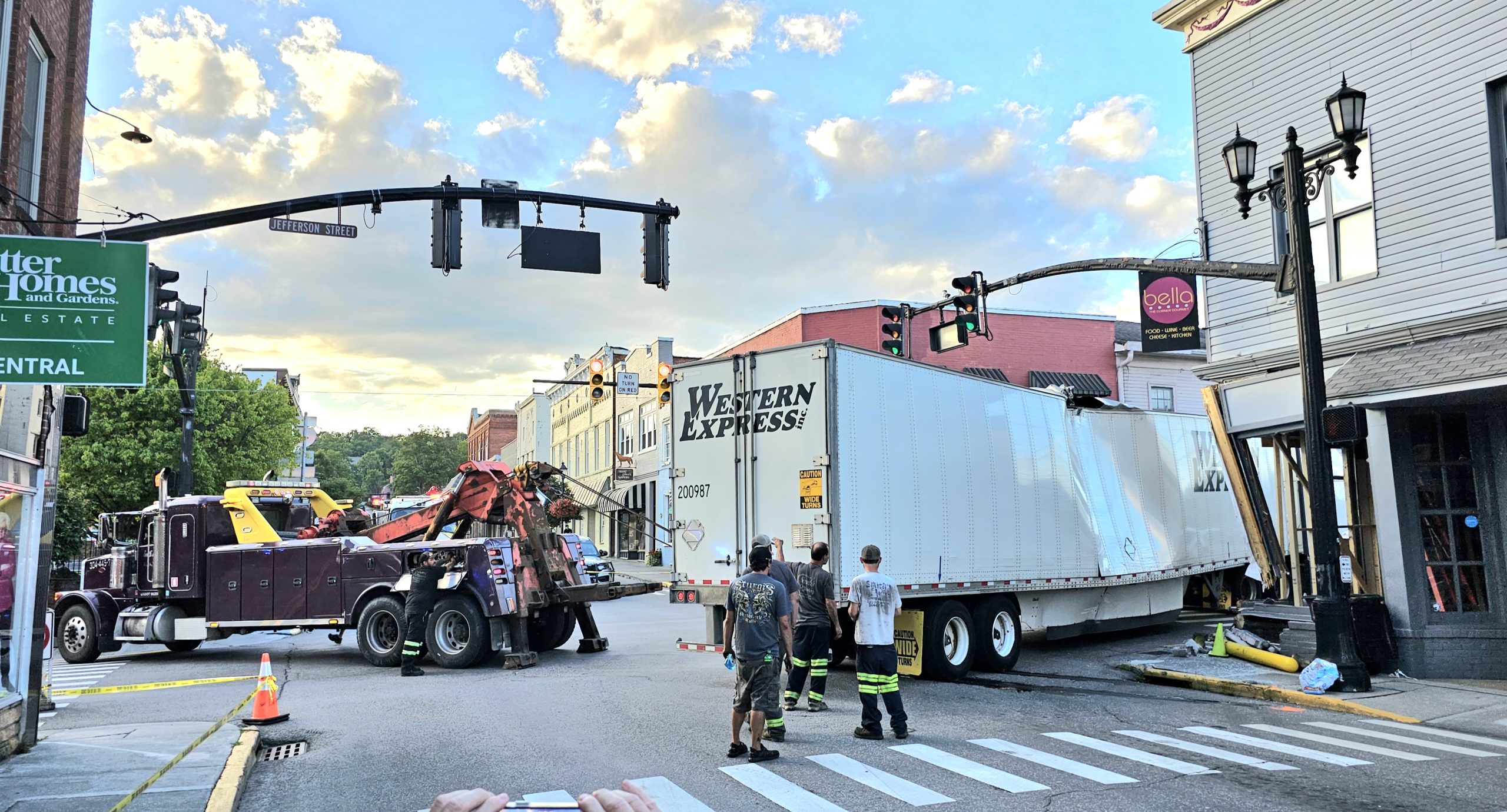 By Matthew Young, RealWV
It was little more than three weeks ago when Bella the Corner Gourmet was struck, for the eighth time this year, by a turning commercial vehicle. On Tuesday – and in a fashion which has become as anticipated as rain on a cloudy day – the ticker clicked for the ninth time.
In a Wednesday social media post, representatives from Bella asked that patrons, "Please continue to contact our city, state, and federal representatives until this corner can be a safe space for our community."
With incidents now occurring on Mar. 30, Apr. 4, Apr. 18, May 26, July 8, July 14, July 19, July 25, and Aug. 15, Bella is averaging a vehicle impact every 15.44 days. And while the damage thus far has been limited to property, area residents and business owners are left wondering how long that particular streak of luck will last.
A historical-fixture of downtown Lewisburg, the building which Bella occupies is located on the corner of Washington and Jefferson streets – otherwise known as US Routes 60W, and 219N. This is an intersection which, according to Del. Mike Honaker, R-Greenbrier, is "not designed to accommodate commercial motor vehicle traffic making turns in any direction."
Although building-impacts have occurred sporadically over the years, the uptick of such incidents since March has, for many residents, sounded the proverbial alarm.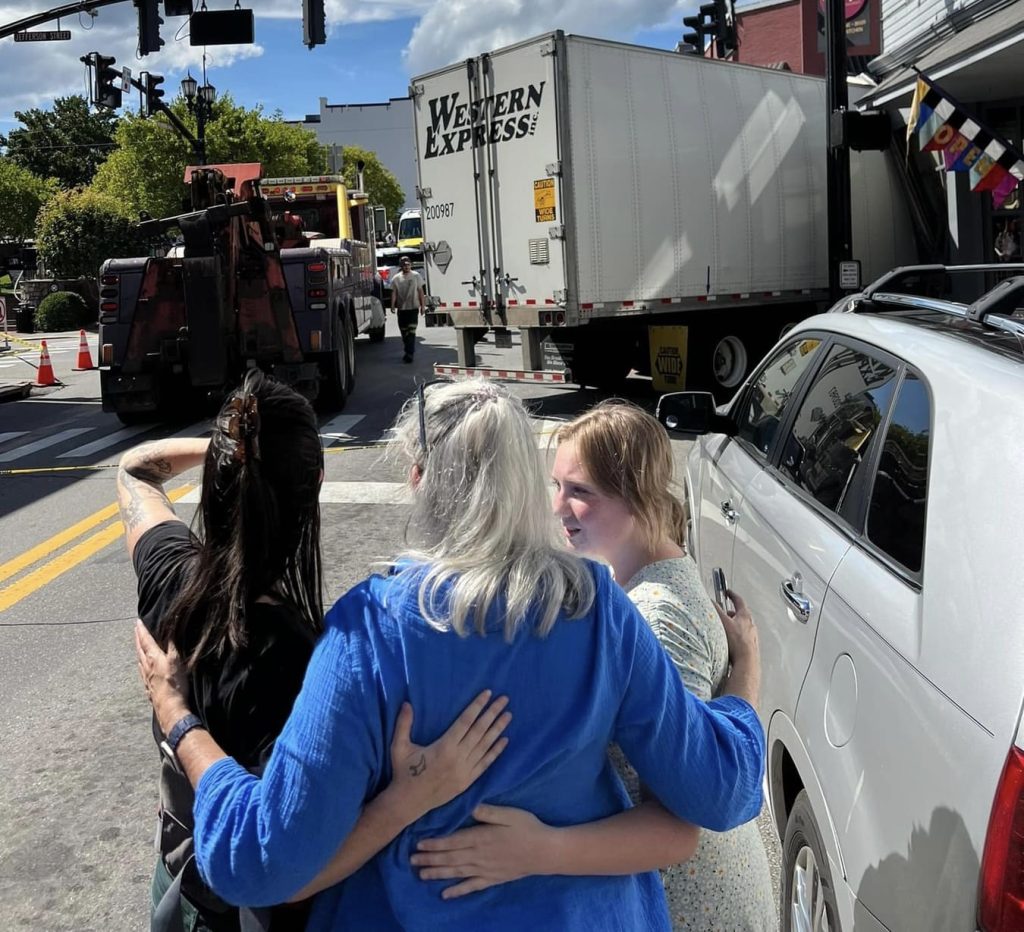 That confirmation proved accurate. At 6 p.m. on Aug. 16, the WVDOH released a notice stating that they will "temporarily restrict right-hand turns on a tight intersection in downtown Lewisburg," specifying that, "Temporary traffic control measures will be put in place to notify drivers of large trucks of the change in traffic patterns, while the WVDOH, in conjunction with the city of Lewisburg, conduct studies to come up with a long-term solution to truck traffic in the historic town"
The release from the DOH said in closing, "There is currently no good alternate route for large vehicles traveling through Lewisburg."
The DOH advised that further study of possible solutions is ongoing, and Honaker stated that both he and Sen. Vince Deeds, R-Greenbrier, will be joining the search for that solution.
"We're going to sit down with the DOH, as well as the City of Lewisburg, and hammer out a way to get this situation resolved," Honaker said. "There is a plan that we're working on, and we just have to hammer out the details of it. This is a serious problem, and we're actively trying to get the plan finalized so that the DOH can act sooner rather than later to get an alternate commercial motor vehicle route in place."
Although Honaker was not at liberty to disclose details until all parties are in agreement, he noted that the plan involves "routing commercial motor vehicles around the city if they're not specifically making deliveries to businesses in Lewisburg."
Individuals requiring assistance with this or other matters should contact Sen. Joe Manchin's representatives at 304-342-5855, or Del. Mike Honaker at 304-667-0555. RealWV will provide updates regarding this situation as additional information is made available.